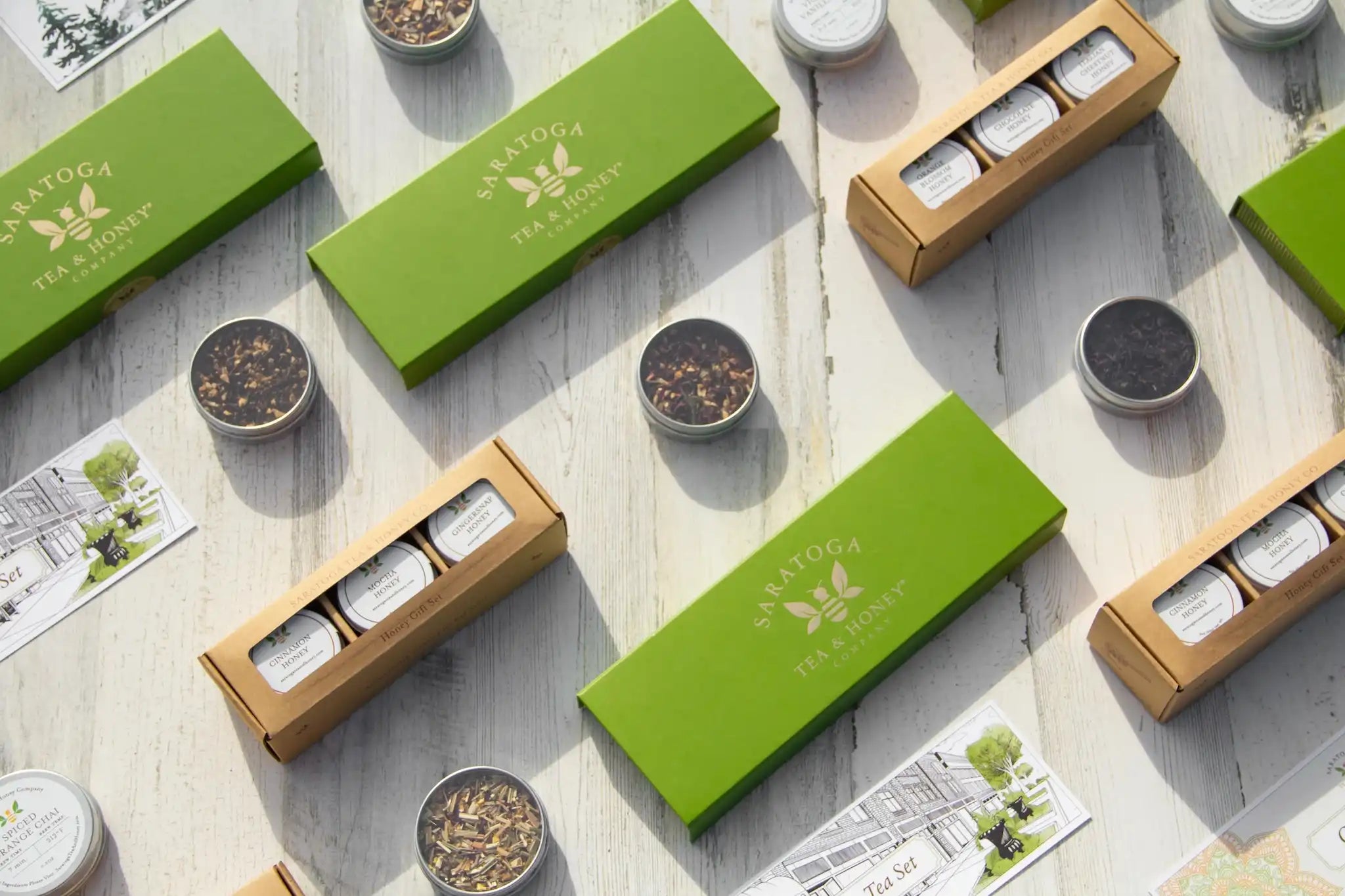 Gifts for the whole hive
Tea & Honey Gifts
Gift baskets, sample sets, teaware & more!
Single Origin Teas & Herbal Tisanes
Loose Leaf Tea
Find a blend for every palate
Monofloral & Infused
Raw Honey
Taste the spectrum of nature's sweetener
How to Brew Tea
Learn how to brew all types of tea using Western and Traditional Teaware.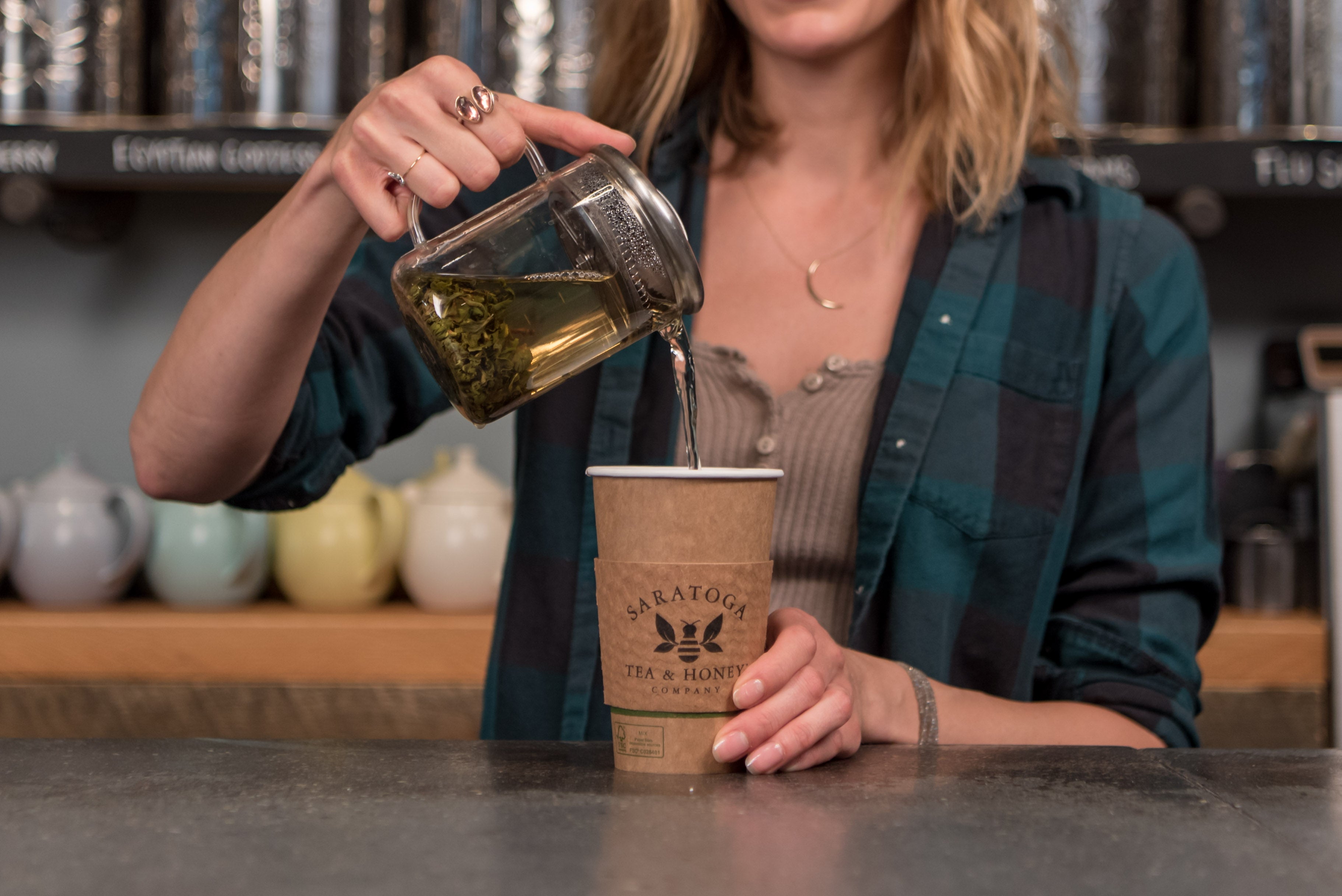 A Thirst for Excellence
Visit Our Tea Bar
There's nothing we love more than preparing the ideal cup of tea - even better if we can teach you while we steep! Join us at our Saratoga Springs, NY tea bar for a pot of tea or bowl of matcha to stay and discuss tea, honey, and the best downtown hotspots with our Tea Tenders. On the go? Take your hot or iced tea with you, and don't forget...
a passion for teas and bees
Meet Our Queen Bee & Explore the Hive
Connect with our TEAm and meet the busy bees and tea tenders whose passion for teas and bees make Saratoga Tea & Honey Co. the sweetest place on Broadway.
What Our CommuniTEA is Saying
Can they just please open a shop in Cortland or Ithaca?? Maybe not, I might go broke then! This tea is the absolute best! Luckily they ship!!!
Absolutely one of my favorite places for tea of all time. We stayed in Saratoga Springs for our anniversary and we stopped here literally every day. Everyone that works here is so knowledgeable and kind and made the experience even more special.
Such a nice Saratoga destination! Owner is very hands on, welcoming and knowledgeable. She sources the tea herself to ensure highest quality standards! Love to go to Saratoga only for this store.