Named for one of our favorite spots in town, Yaddo Rose Garden tea is a blend of organic white tea with organic rose petals, organic mint and organic lavender. A fresh and floral delight, this scented white tea reminds us of summer picnics and simple pleasures.
Iced or hot, Yaddo Rose Garden is comforting, yet refreshing to the palette - just like its namesake. A perfect oasis amidst the bustle of Saratoga Summers, Yaddo Rose Garden (the tea or the garden!) is a beautiful and tranquil refuge. 
This tea is also available as a mini tea tin.
About Yaddo Rose Garden
Organically Produced Scented White Tea
Yaddo Rose Garden
Honey Pairings
Staff and customer honey do's (hint: there are no don'ts!)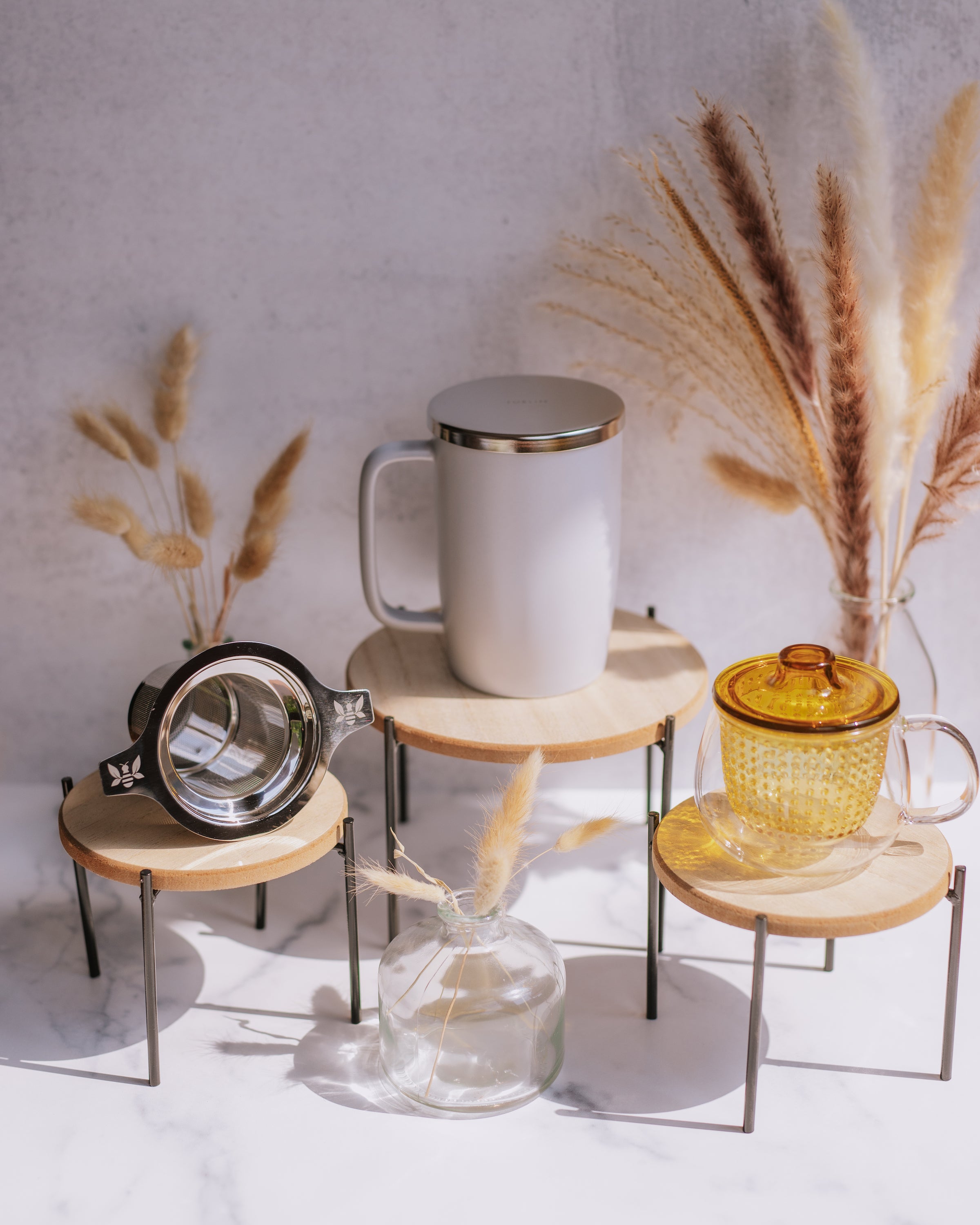 Yaddo Rose Garden
Teaware Pairings
Brew with confidence and style.
For the Curious Bees
More About Scented Tea