One of our most popular herbal blends in our 'Medicine Cabinet' series, this house blend of citrus and spices will soothe aggravations while being so delicious, too. Our customers will testify, it just makes you feel better and have a happier day! Add 1tsp, we like our Cinnamon honey or for a real kicker, Ghost Pepper, to 16 oz of this brewed blend and it may cure what ails you!
Read more about this healthful tisane and how it can strengthen your immune system in this blog post!
Naturally Caffeine Free.



Flu Shot®
About Flu Shot®
Organically Produced Caffeine-Free Herbal Tisane
Flu Shot®
Honey Pairings
Staff and customer honey do's (hint: there are no don'ts!)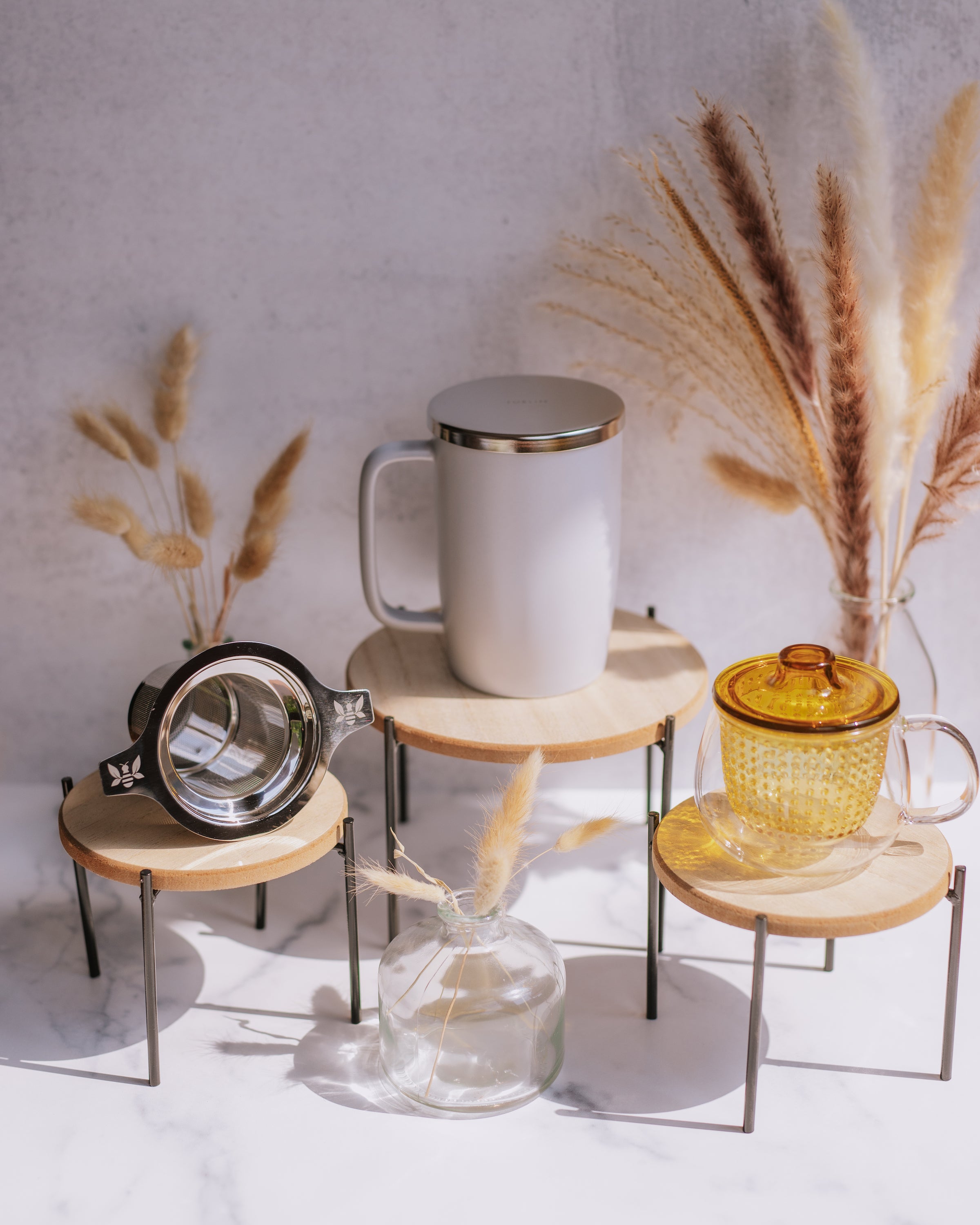 Flu Shot®
Teaware Pairings
Brew with confidence and style.
For the Curious Bees
More About Herbal Tisanes