Part of our Wellness Collection & half of our Just Breathe pairing (see Exhale), Inhale was created to support your respiratory system and soothe the nervous system. Enjoy a deep breath with this uplifting, purifying herbal infusion.
Read more about the benefits of Inhale here.
Naturally Caffeine Free.
About Inhale
Caffeine-Free Herbal Tisane
Inhale
Honey Pairings
Staff and customer honey do's (hint: there are no don'ts!)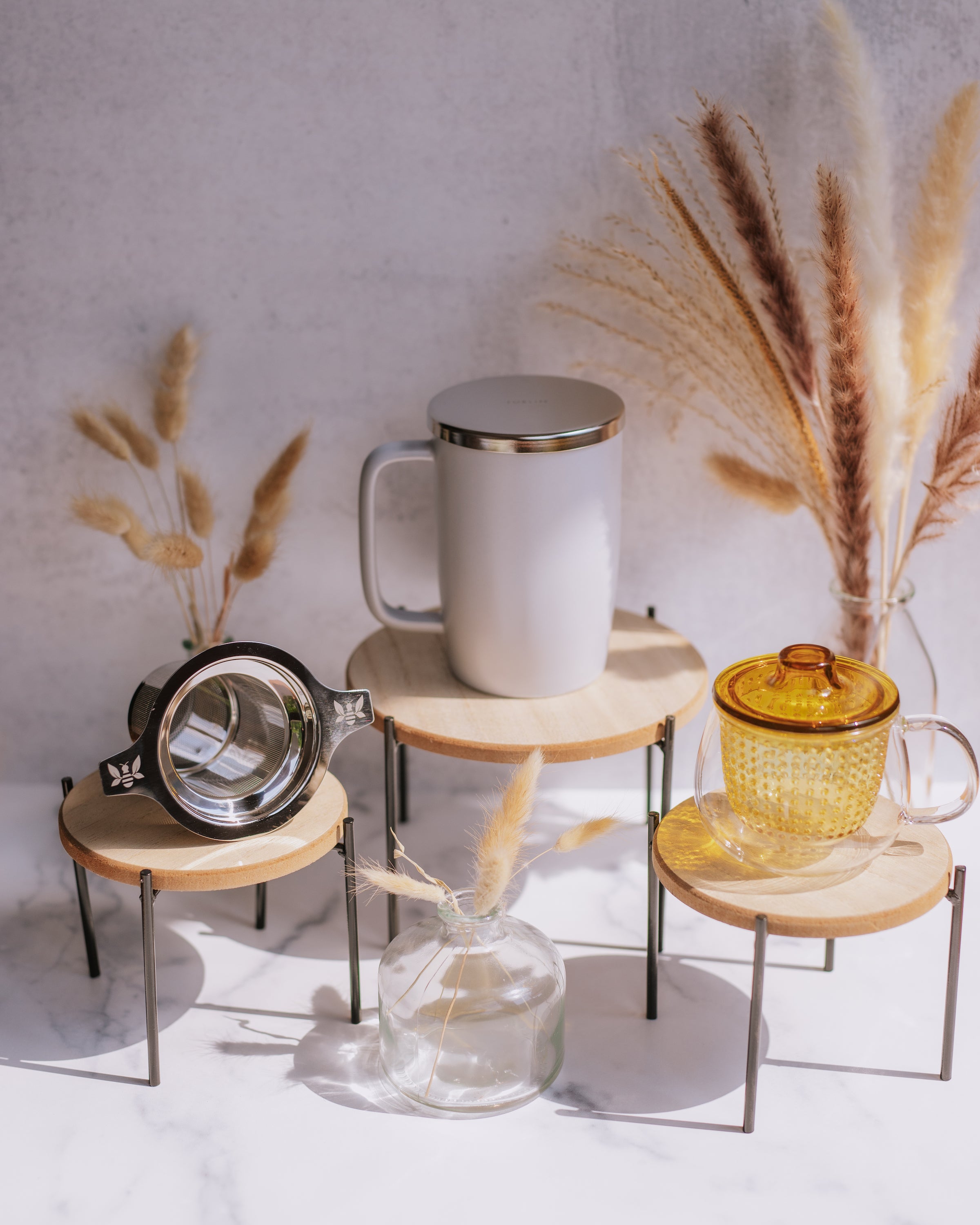 Inhale
Teaware Pairings
Brew with confidence and style.
For the Curious Bees
More About Herbal Tisanes