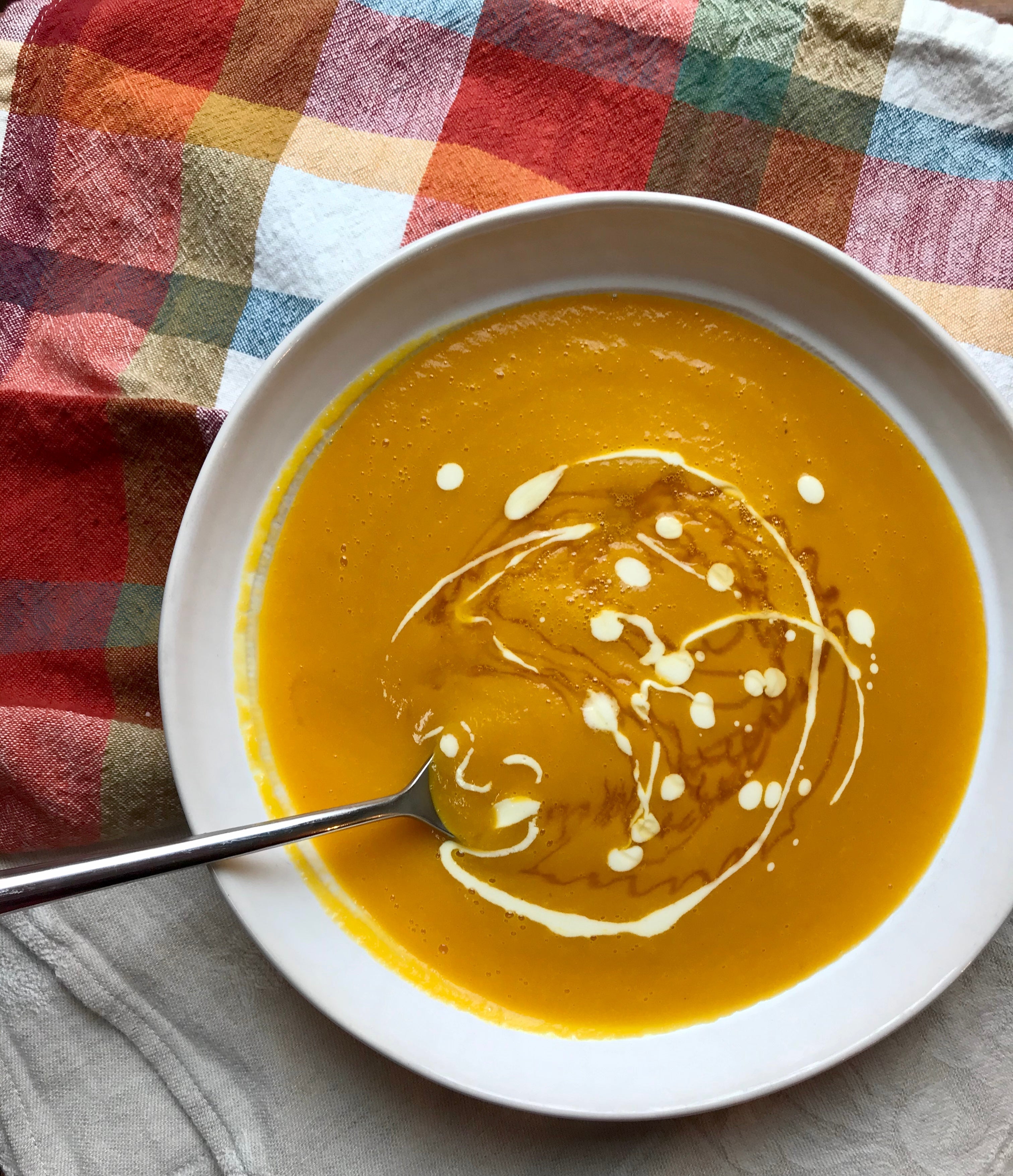 Here is our a simple yet elegant take on a fall classic, Butternut Squash Soup.  The Ghost Pepper Infused Honey adds a lively dimension to the soup and is complimented with cooling yogurt.
Serves 3-4
Ingredients:
1 small white onion, diced
1 carrot, diced
1/2 apple, cored and cubed
1 medium butternut squash, seeded, peeled and cubed
2 sprigs of fresh sage
3 cups of vegetable broth + more as needed
extra virgin olive oil
salt to taste
nutmeg
Ghost Pepper Infused Honey
Procedure:
In a saucepan at medium heat, sweat the carrot and onion in olive oil until soft. Add in the apple, squash and sage.  Season with salt.  Cover with broth and cook until the butternut squash breaks apart with a spoon. Add a pinch of nutmeg.
Remove the sage and prepare a blender.  Add all the ingredients into the blender and purée until smooth.  Adjust with broth for consistency and salt for flavor.
Reheat the soup to serve.  Swirl in yogurt and drizzle Ghost Pepper Honey.