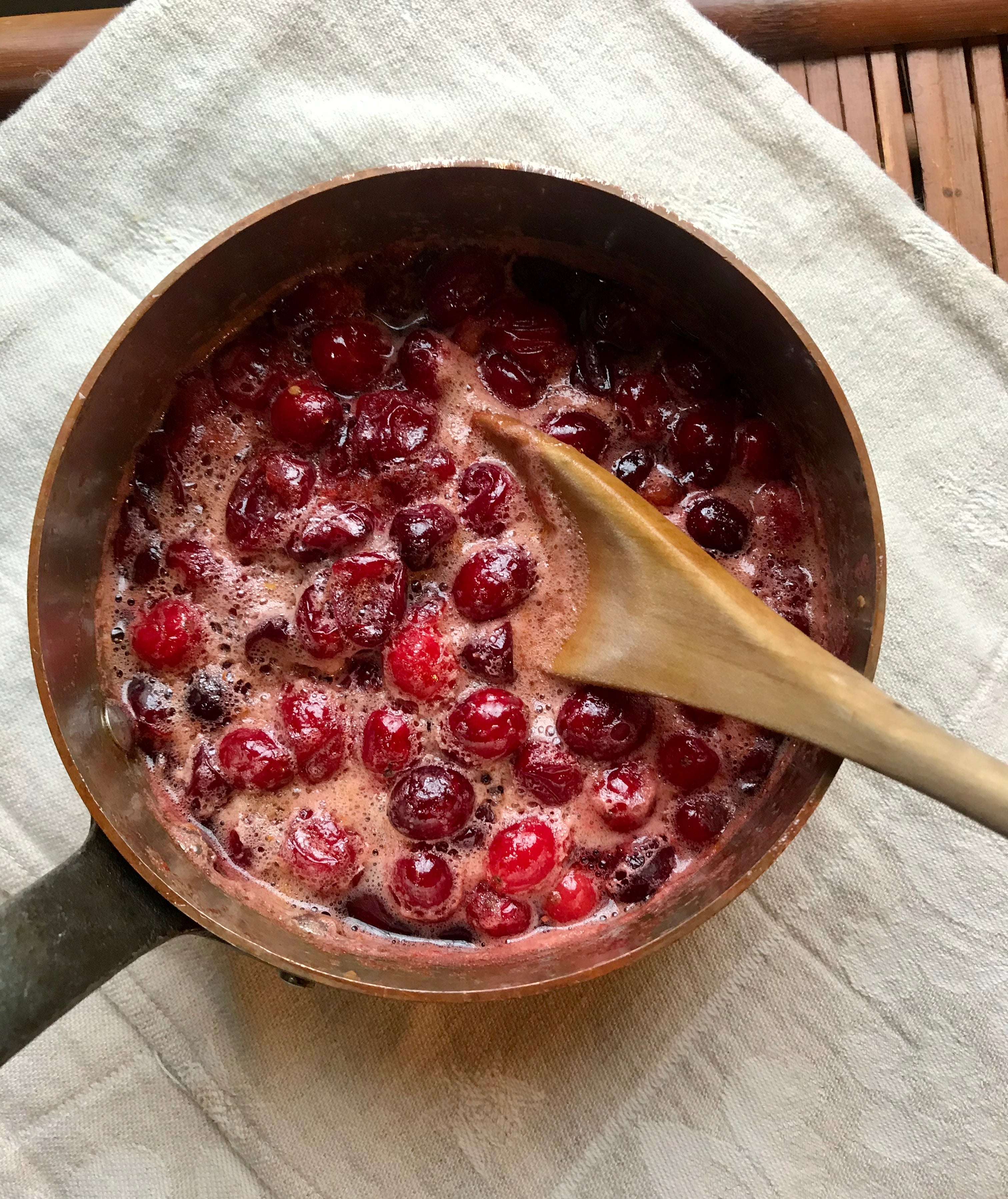 Dress up your traditional Thanksgiving Day sauce with raw honey! It makes so much sense:  Cranberry Sauce made with Orange Blossom Honey.  Where the tartness of the cranberries end, the sweetness of the Orange Blossom Honey begins. We can't wait for you try it.
Ingredients
1 10oz package of fresh cranberries
2 T water
9oz Orange Blossom Honey (or about 2/3 of our 12oz jar)
1/2 lemon, pith peeled
pinch of salt
pepper
Directions
In a small saucepan with a cover, at medium low heat, cook the cranberries, water, 6oz honey, and lemon peel about 15 minutes or until the cranberries start to burst. Add in the remaining honey, pinch of salt and pepper.  Serve warm or refrigerate until needed. Enjoy!