If you like piña coladas, this blend of Indian black tea, grated coconut, and pineapple pieces is going to be your new favorite tea - hot or iced! This exotic black tea blend is our tea family's favorite iced tea in the summer, but sometimes you'll catch us brewing up a cup in the depths of winter and pairing it with our Mango honey to be temporarily transported to a beach in Brazil. 
For cocktail enthusiasts, we recommend brewing this tea strong and sweet to create a cocktail syrup or mixer ideal for warm days by the water and sultry nights inland. 
About One Night In Rio!
Scented Black Tea
One Night In Rio!
Honey Pairings
Staff and customer honey do's (hint: there are no don'ts!)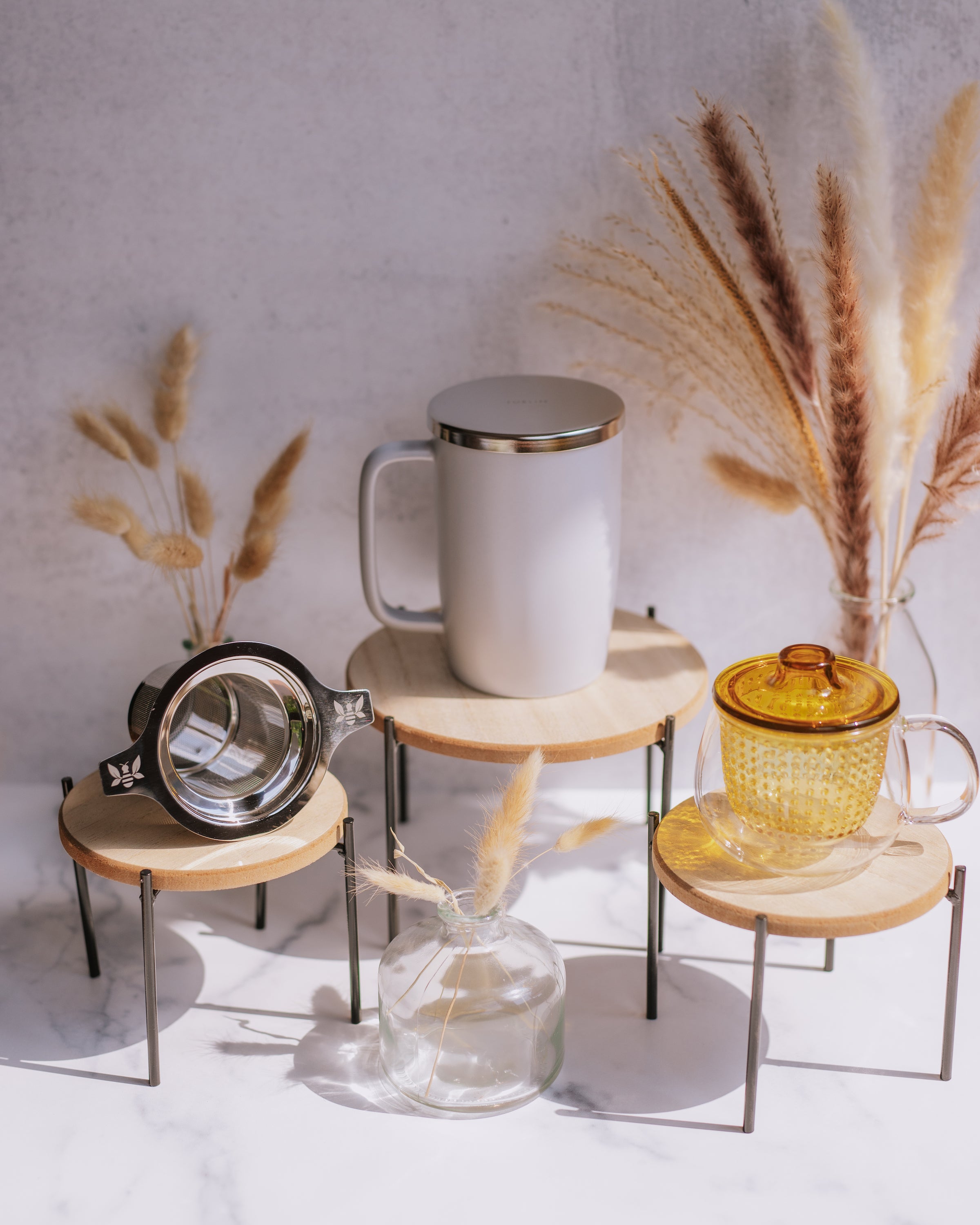 One Night In Rio!
Teaware Pairings
Brew with confidence and style.
For the Curious Bees
More About Scented Tea