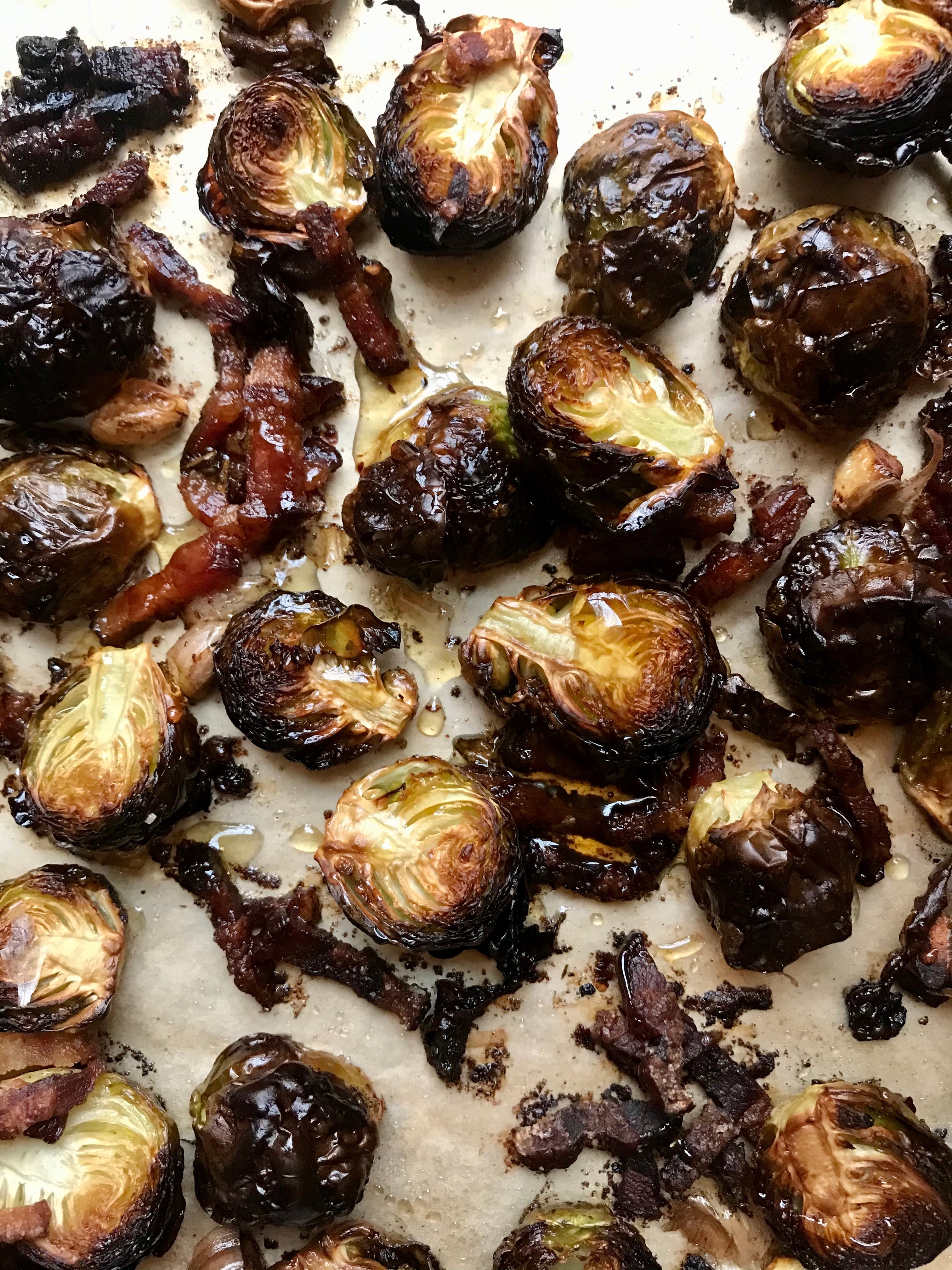 It doesn't get better than this fall recipe: crispy roasted brussel sprouts, sliced slab bacon and a healthy drizzle of our Whiskey Barrel Aged Honey. Sweet, salty, crunchy, and spicy, it is so flavorful and so easy to make!
Ingredients:
1.75 lb Brussels sprouts, halved
7 oz slab bacon, cut into batonettes
2 T extra virgin olive oil
Salt
Whiskey Barrel Aged Wildflower
Procedure:
Preheat the oven to 425°F. Line a baking sheet with parchment.
In a bowl:  Toss all the ingredients together except for the Whiskey Barrel Aged Honey.  Spread onto the baking sheet, and place in the preheated oven.  Cook until crispy brown and slightly blackened.
Remove from the oven and drizzle over Whiskey Barrel Aged Wildflower Honey to serve.