This delightful herbal infusion composed of organically produced rooibos, honeybush, hibiscus, black currants and white chocolate is perfect for the long cold nights of winter.
A delectable dessert style infusion with a sweet and tangly flavor complimented by creamy white chocolate. Pair with our Cranberry Blossom honey to add a rich tartness to this smooth tisane.
Naturally Caffeine Free.
*Contains allergens: chocolate, milk, and soy lecithin


Victorian Vanilla Berry
About Victorian Vanilla Berry
Organically Produced Caffeine-Free Herbal Tisane
Victorian Vanilla Berry
Honey Pairings
Staff and customer honey do's (hint: there are no don'ts!)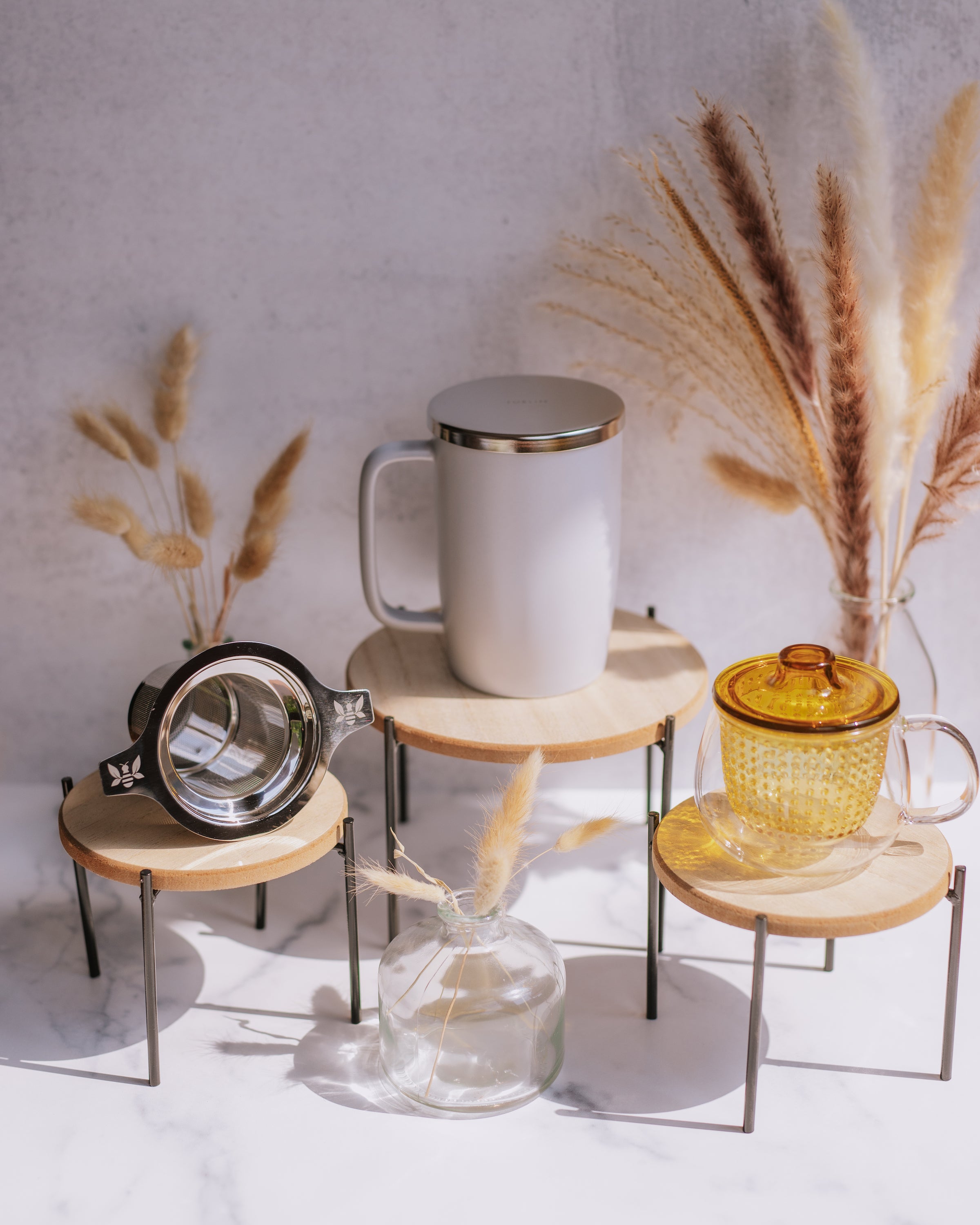 Victorian Vanilla Berry
Teaware Pairings
Brew with confidence and style.
For the Curious Bees
More About Herbal Tisanes