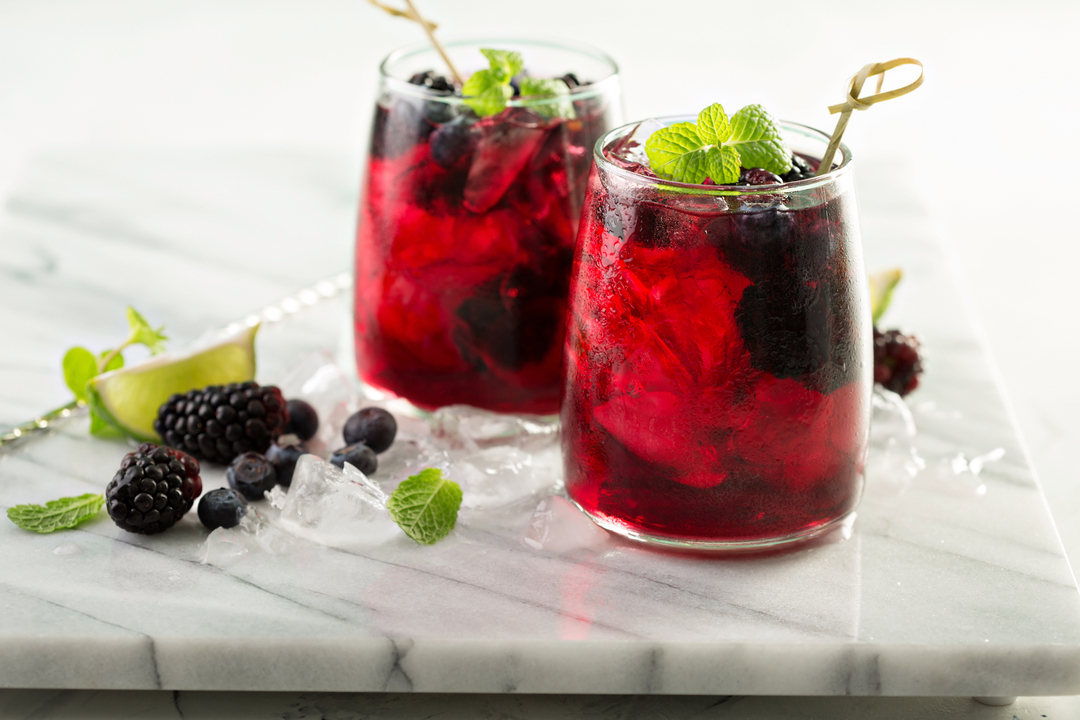 Our Herbal of the Month, Crimson Berry, is one of the shop favorites!  It is tart, fruity and beautifully red; so when we heard our great customer Denny Severin was making cocktails out of it, we had to find out more!  These two refreshing summer drinks are so easy to prepare, and only require a little bit of time for the vodka to infuse. Enjoy, and thank you, Denny!
Procedure 2-3 Days Ahead: Infuse 3 T of Crimson Berry to ½ liter of vodka for 2-3 days in refrigerator. Once infused, strain off the vodka from the herbal leaves and berries. Place in sealed jar in refrigerator. The infusion will last a very long time!
Crimson Berry Lemonade
1 ½ oz
Crimson Berry
Vodka
5-6 oz lemonade
Splash of club soda (optional)
Shake or stir in ice filled glass. Enjoy!
Saratoga Mule
1 ½ oz
Crimson Berry
Vodka
½ cup Ginger Beer
½ oz lime juice
Garnish with line wedge (optional)
Pour into ice filled glass. Enjoy!