Harvested in the Canadian north, this blend of wild leaves, shoots, berries, and mushrooms create a forest symphony of flavors. Cozy, pine, cabin, winter, and hearth are all words that come to mind as we sip this special tisane.
This beneficial blend may act as a flu breaker, an anti-inflammatory medicine, and a powerful release for the respiratory tract. You will also find this blend naturally energizing, bitter sweet, peppery and earthy. Infuse and re-infuse with pleasure to fully enjoy its generosity!
Turn this delicious tisane into a show-stopping cocktail shrub with this recipe from our blog!

Wild Taiga
About Wild Taiga
Wild Foraged Caffeine-Free Herbal Tisane
Wild Taiga
Honey Pairings
Staff and customer honey do's (hint: there are no don'ts!)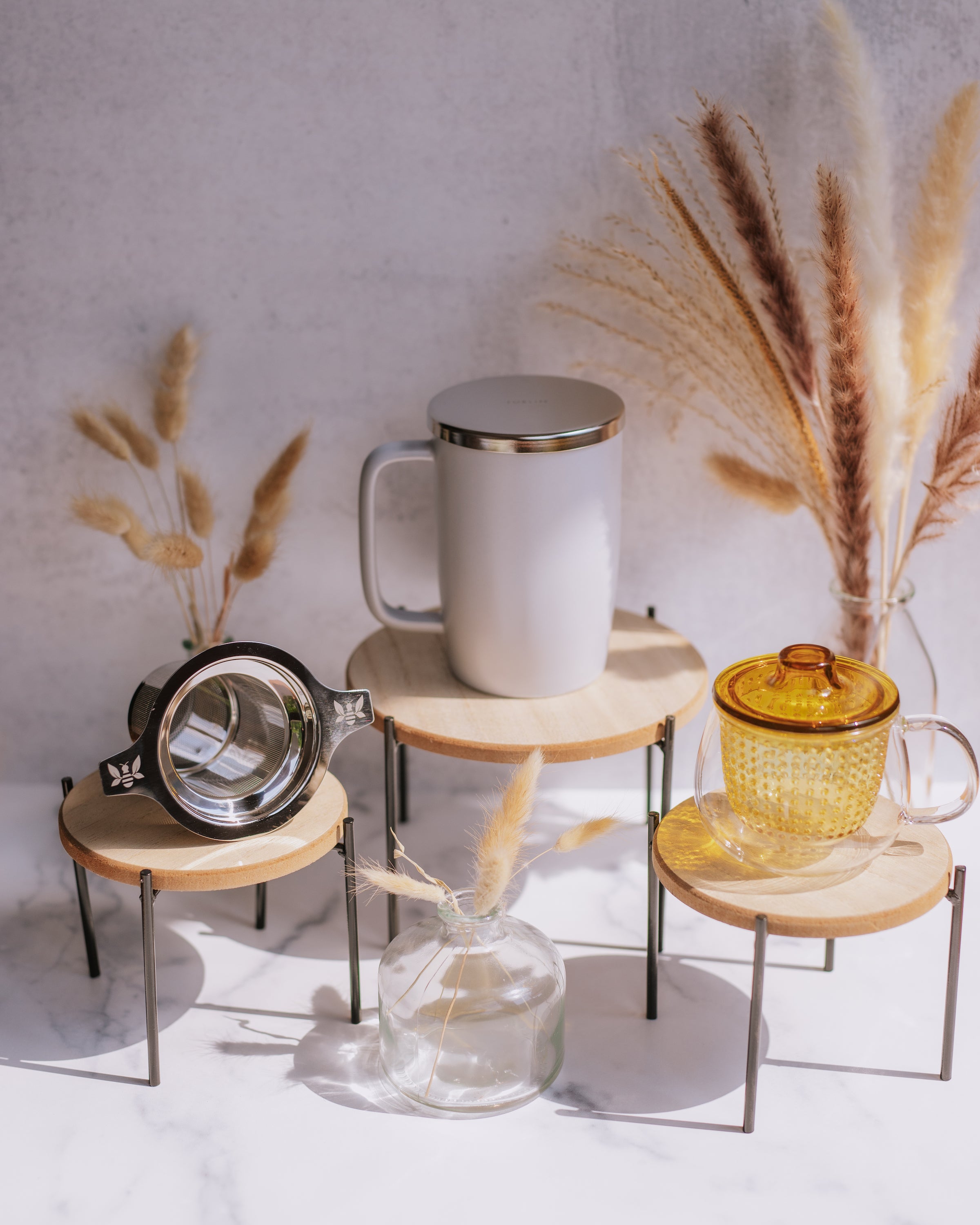 Wild Taiga
Teaware Pairings
Brew with confidence and style.
For the Curious Bees
More About Herbal Tisanes