Tummy troubling you? This delicious and effective blend is packed with herbs that have been prized for centuries for helping with stomach aches.
Ginger and chamomile relieve nausea, while lemon balm and fennel relax the gut, peppermint cools and licorice root has been shown to prevent stomach ulcers. No matter where your stomach is upset, this cup's got you covered! 
Did you know that research suggests that because of its anti-microbial properties, honey is also useful for stomach ulcers? Keep scrolling for our honey pairing suggests for healthful partners to this tisane!
Naturally Caffeine Free.


Tummy Tonic
About Tummy Tonic
Organically Produced Caffeine-Free Herbal Tisane
Tummy Tonic
Honey Pairings
Staff and customer honey do's (hint: there are no don'ts!)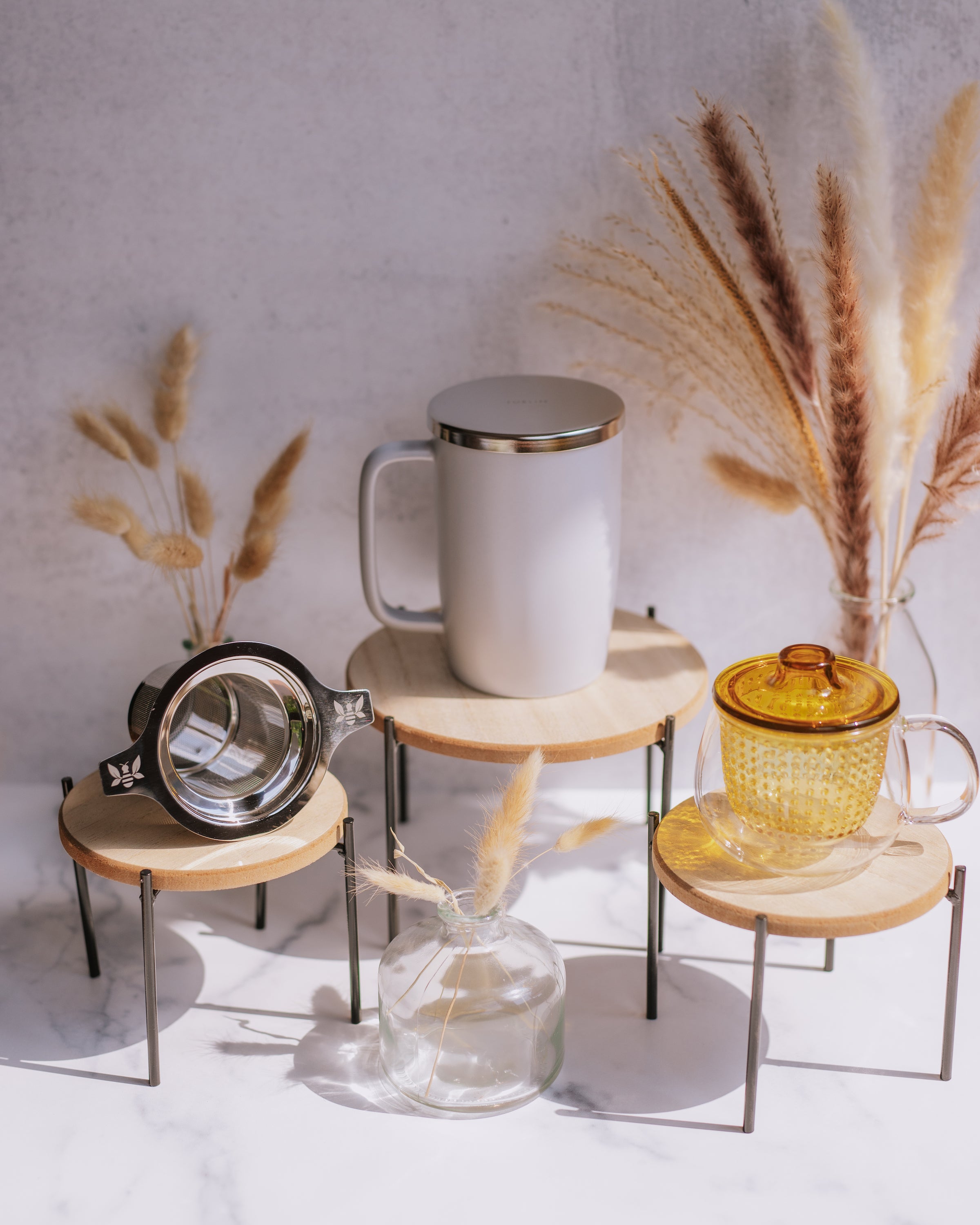 Tummy Tonic
Teaware Pairings
Brew with confidence and style.
For the Curious Bees
More About Herbal Tisanes