We blend an organically produced gunpowder green tea with spearmint and peppermint to create this uplifting North African-style tea. Traditionally enjoyed strong and sweet, we really love our Moroccan Mint tea iced, too!
Moroccan Mint green tea is our staff go-to for everything from headaches to melancholy. As the old saying goes, there isn't much that a cup of tea can't make better. Perfect for fans of meadow tea who are looking for a gentle touch of caffeine, our Moroccan Mint is the ideal iced tea to keep on-hand in your fridge.
Moroccan Mint Tea
About Moroccan Mint Tea
Organically Produced Scented Green Tea
Moroccan Mint Tea
Honey Pairings
Staff and customer honey do's (hint: there are no don'ts!)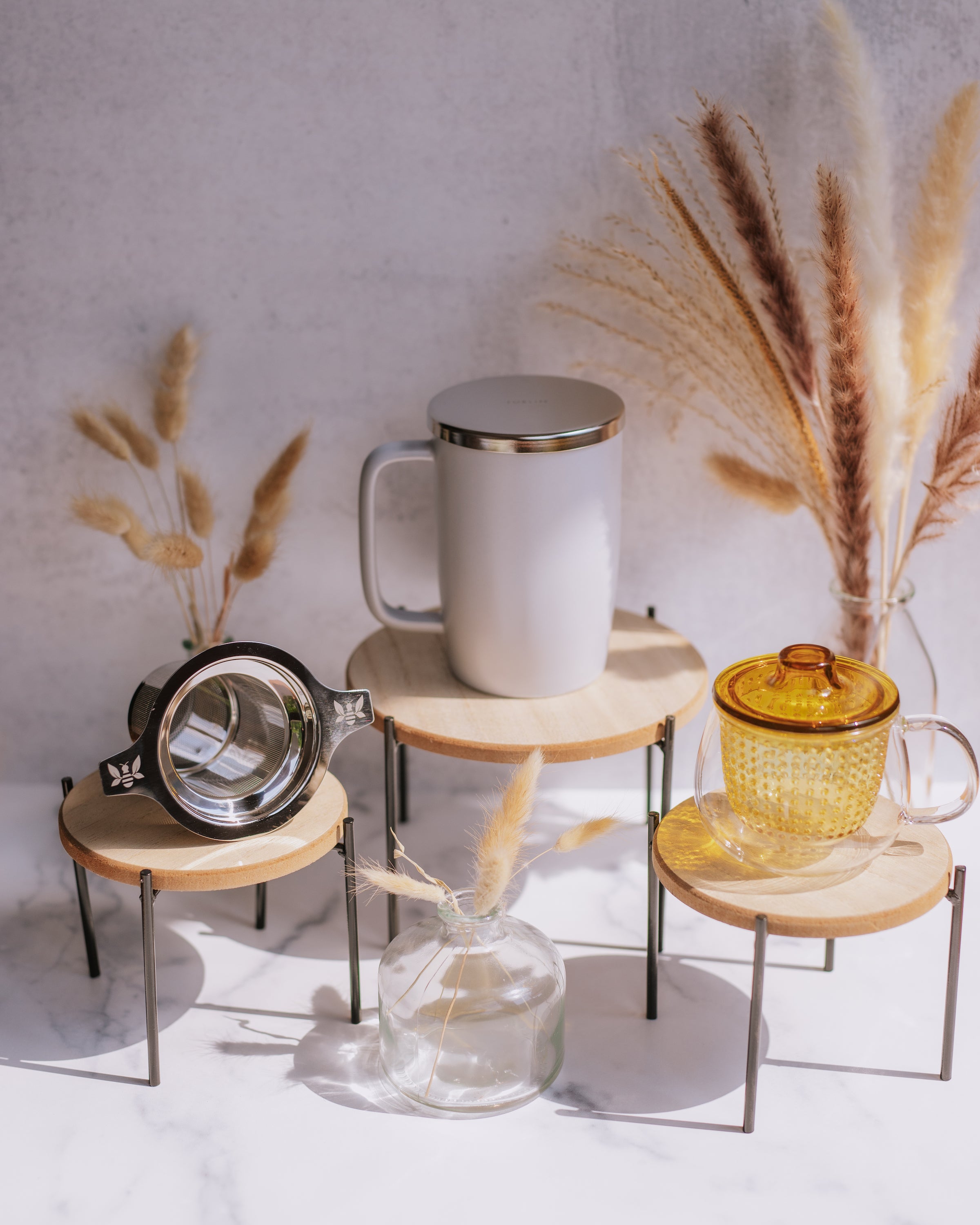 Moroccan Mint Tea
Teaware Pairings
Brew with confidence and style.
For the Curious Bees
More About Scented Tea