A delightful mixture of organic rooibos, honey bush, mint, apple, cocoa bits and chocolate, this tisane is popular with kids of all ages!
Exquisitely sweet with a touch of mint, enveloped in chocolate with a smooth finish complimented by creamy vanilla. Naturally caffeine free.
Of course we're going to recommend our Chocolate Honey with this dreamy tisane!


Mint Chocolate Dream
About Mint Chocolate Dream
Organically Produced Caffeine-Free Herbal Tisane
Mint Chocolate Dream
Honey Pairings
Staff and customer honey do's (hint: there are no don'ts!)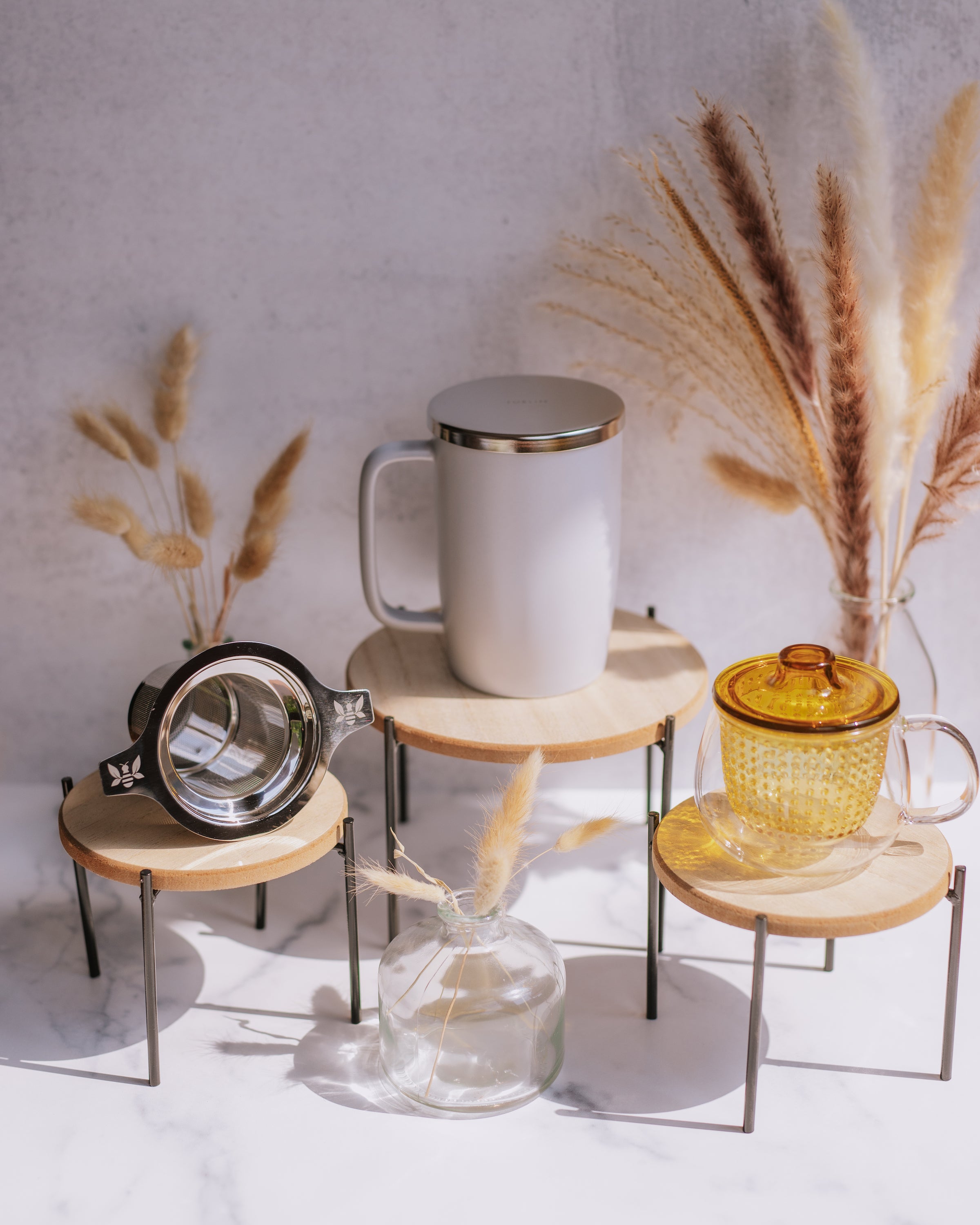 Mint Chocolate Dream
Teaware Pairings
Brew with confidence and style.
For the Curious Bees
More About Herbal Tisanes