This spice-filled citrus blend is a house creation specially for those looking for a cozy cup of orange and cinnamon tea.
We blend our organic Rwanda Rukeri black tea with organically produced orange & lemon peel, cassia cinnamon, star anise, whole cloves, green cardamom, and pink peppercorns.
Relax into your favorite chair with a cup of Spiced Orange Chai and perhaps even pair it with a buttery treat!
Important Allergen Information: Pink peppercorns may trigger allergic reactions in those allergic to tree nuts.
Spiced Orange Chai
About Spiced Orange Chai
Organically Produced Scented Black Tea
Spiced Orange Chai
Honey Pairings
Staff and customer honey do's (hint: there are no don'ts!)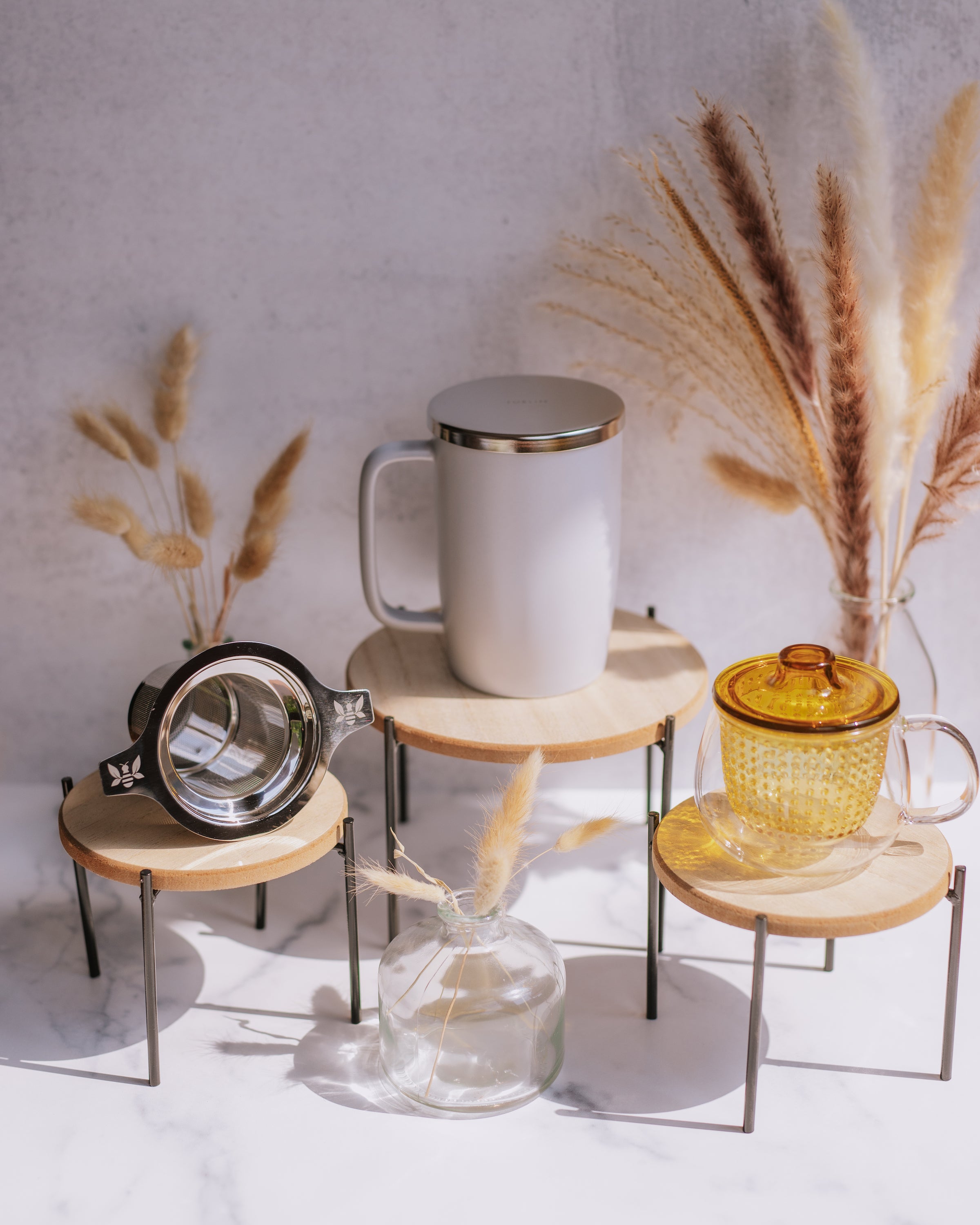 Spiced Orange Chai
Teaware Pairings
Brew with confidence and style.
For the Curious Bees
More About Scented Tea