This highly potent blend of organic herbs from Québec was created especially for seasonal changes that might bring us colds and allergies. A little bit spicy and a little bit fruity, this infusion has a beautiful character. We think you'll love the ethereal softness and floral bouquet of oregano.
Tulsi Supreme is an herbal adaptogen which may help the body and the immune system to adjust to seasonal change and the effects of stress, with the added benefit of acting as a restorative to the digestive tract. Anti-viral, anti-bacterial, and anti-cold, this herbal tisane may help relieve headaches and stomach disorders, and it supports digestion while restoring strength, fortitude and vitality.
For lovers of Seasons Tulsi, this herbal blend is a recipe variation, omitting the calendula and adding in a the beneficial herb, fireweed. The flavor is nearly indistinguishable.
Naturally Caffeine Free. Formerly called Le Suprême.

Tulsi Supreme
About Tulsi Supreme
Organically Produced Caffeine-Free Herbal Tisane
Tulsi Supreme
Honey Pairings
Staff and customer honey do's (hint: there are no don'ts!)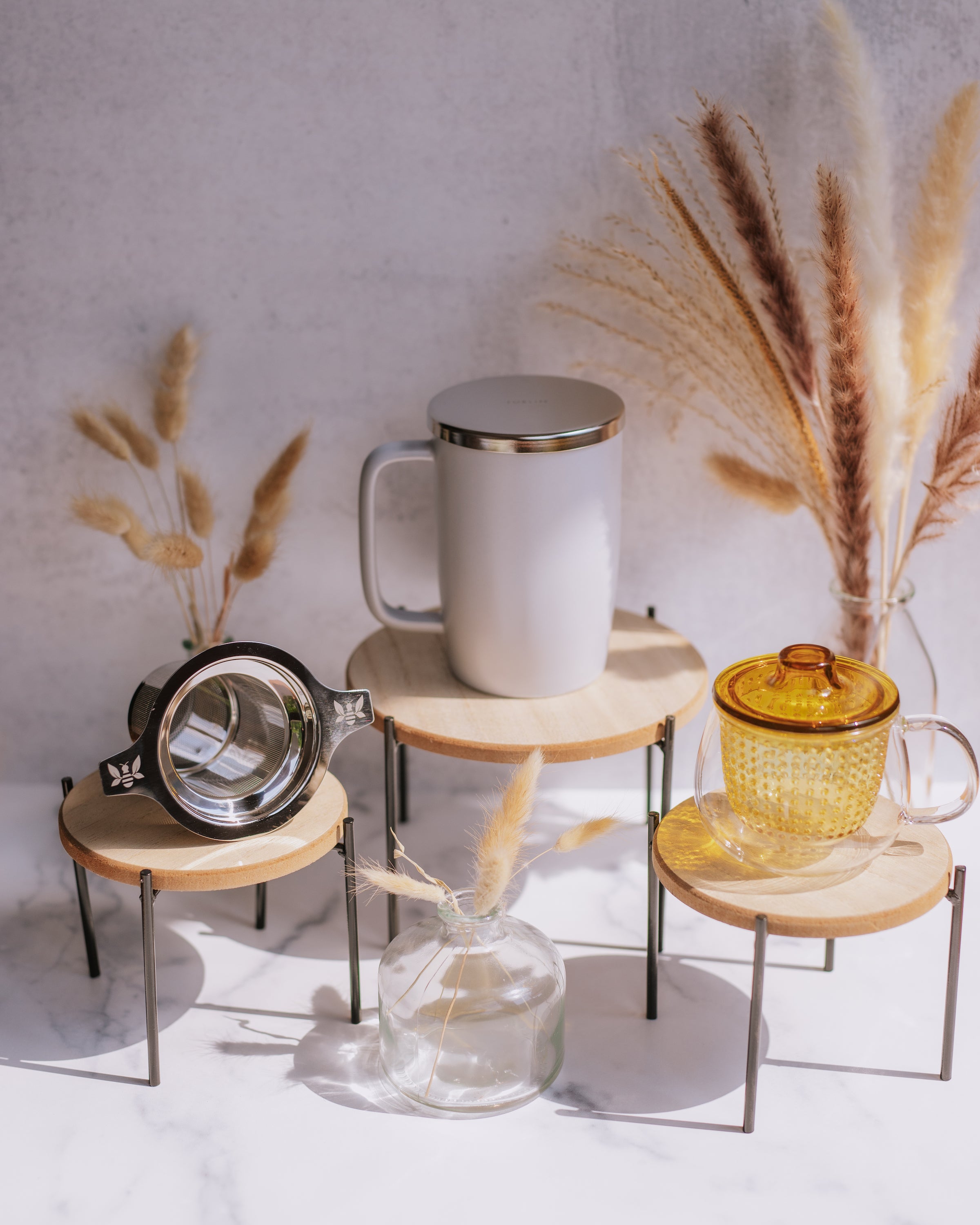 Tulsi Supreme
Teaware Pairings
Brew with confidence and style.
For the Curious Bees
More About Herbal Tisanes