'Tis the season to celebrate! Ring in the holiday season with this hand tossed blend of sweet and tart fruits supported by warm spices and lush tannins from green tea.
Brew hot on holiday mornings for a delightful addition to family breakfasts or brunches, or sip around the fire while opening presents. This cheerful scented green tea is light in caffeine and ideal for making holiday punch! 
Joyful, Joyful
About Joyful, Joyful
Scented Green Tea
Joyful, Joyful
Honey Pairings
Staff and customer honey do's (hint: there are no don'ts!)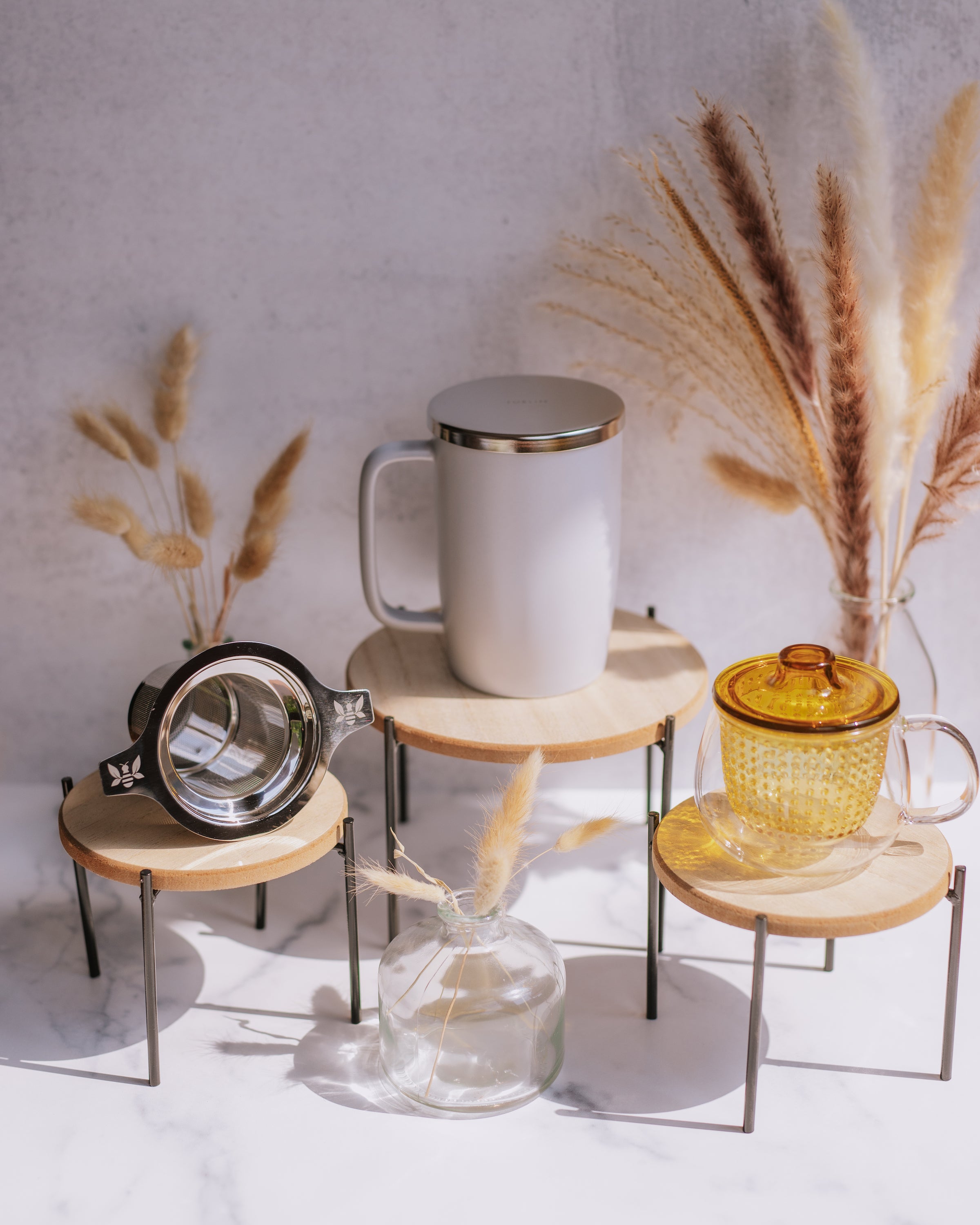 Joyful, Joyful
Teaware Pairings
Brew with confidence and style.
For the Curious Bees
More About Scented Tea