Our Golden Dragon Chai combines antioxidant-rich organic green tea with anti-inflammatory turmeric, ginger, and cardamom for the perfect one-two punch to boost energy and the immune system.
While chai is traditionally made with black tea (as in our Masala Chai), we love this twist on the original recipe to incorporate another tradition in Indian food culture and medicine: Golden Milk. 
Golden Milk as we know it now from lattes and juice bar offerings is a Westernized version of haldi doodh, literally milk infused with turmeric. Haldi doodh turmeric milk is part of India's ancient tradition of Ayurvedic medicine and is used to help with inflammation and gastric issues. Western adaptations are often infused with some ginger, cardamom, or cinnamon for taste. 
Our Golden Dragon Chai adds green tea to this mix, and Golden Milk enthusiasts can enjoy our green tea chai with milk and honey for a golden milk "latte" with a touch of caffeine and bonus antioxidants!
About Golden Dragon Chai
Organically Produced Scented Green Tea
Golden Dragon Chai
Honey Pairings
Staff and customer honey do's (hint: there are no don'ts!)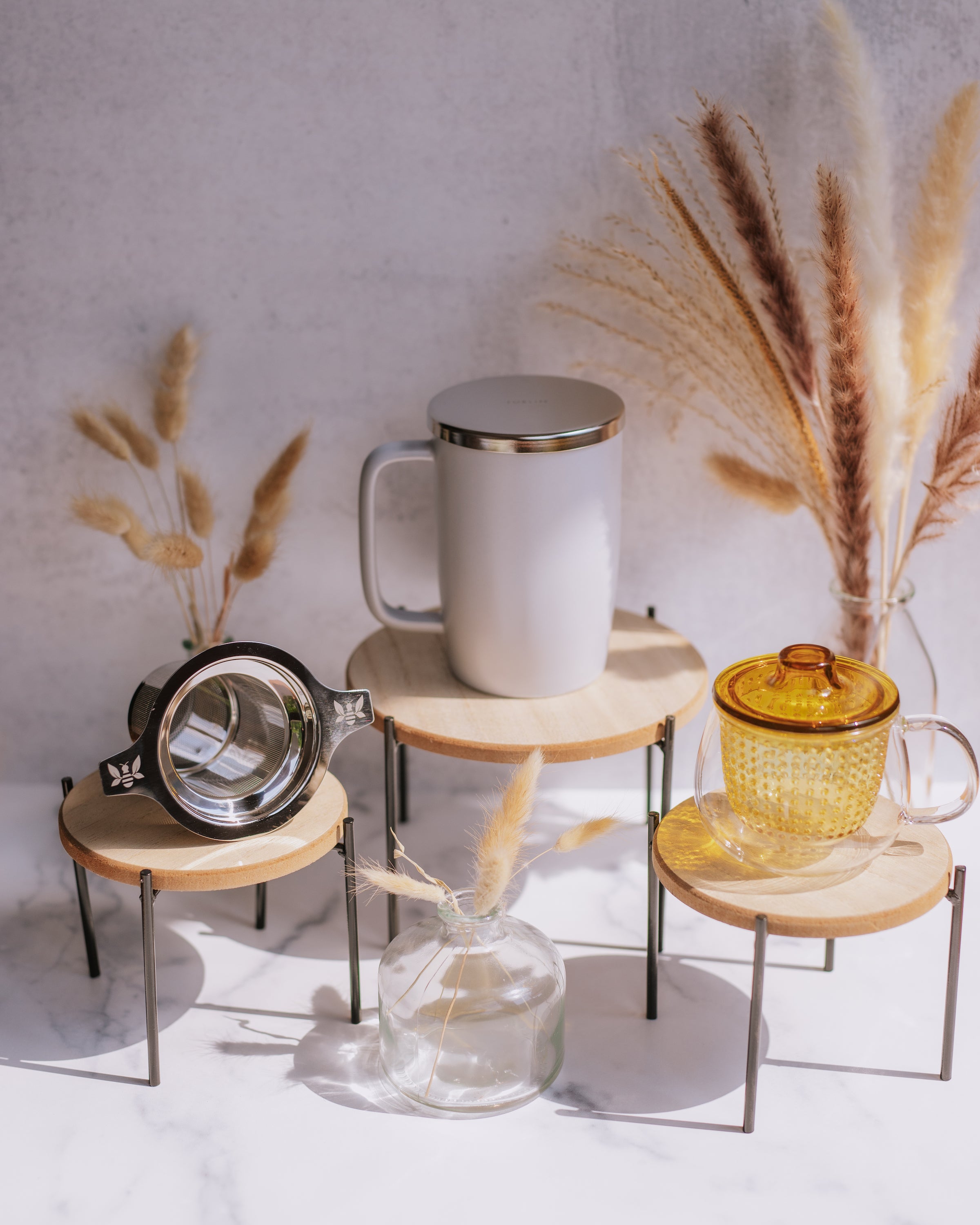 Golden Dragon Chai
Teaware Pairings
Brew with confidence and style.
For the Curious Bees
More About Scented Tea