An invigorating blend of organically produced turmeric, ginger, sarsaparilla, peppercorns, and cinnamon, this tea draws from Ayurvedic principles to energize and awaken your mind and body - all without caffeine! This autumnal tisane brews to a beautiful copper hue and can be enjoyed year round, and at any time of day.
This anti-inflammatory, turmeric based tisane also makes a wonderful concentrate for Golden Milk Lattes!
Naturally Caffeine Free.
About Fountain of Youth
Organically Produced Caffeine-Free Herbal Tisane
Fountain of Youth
Honey Pairings
Staff and customer honey do's (hint: there are no don'ts!)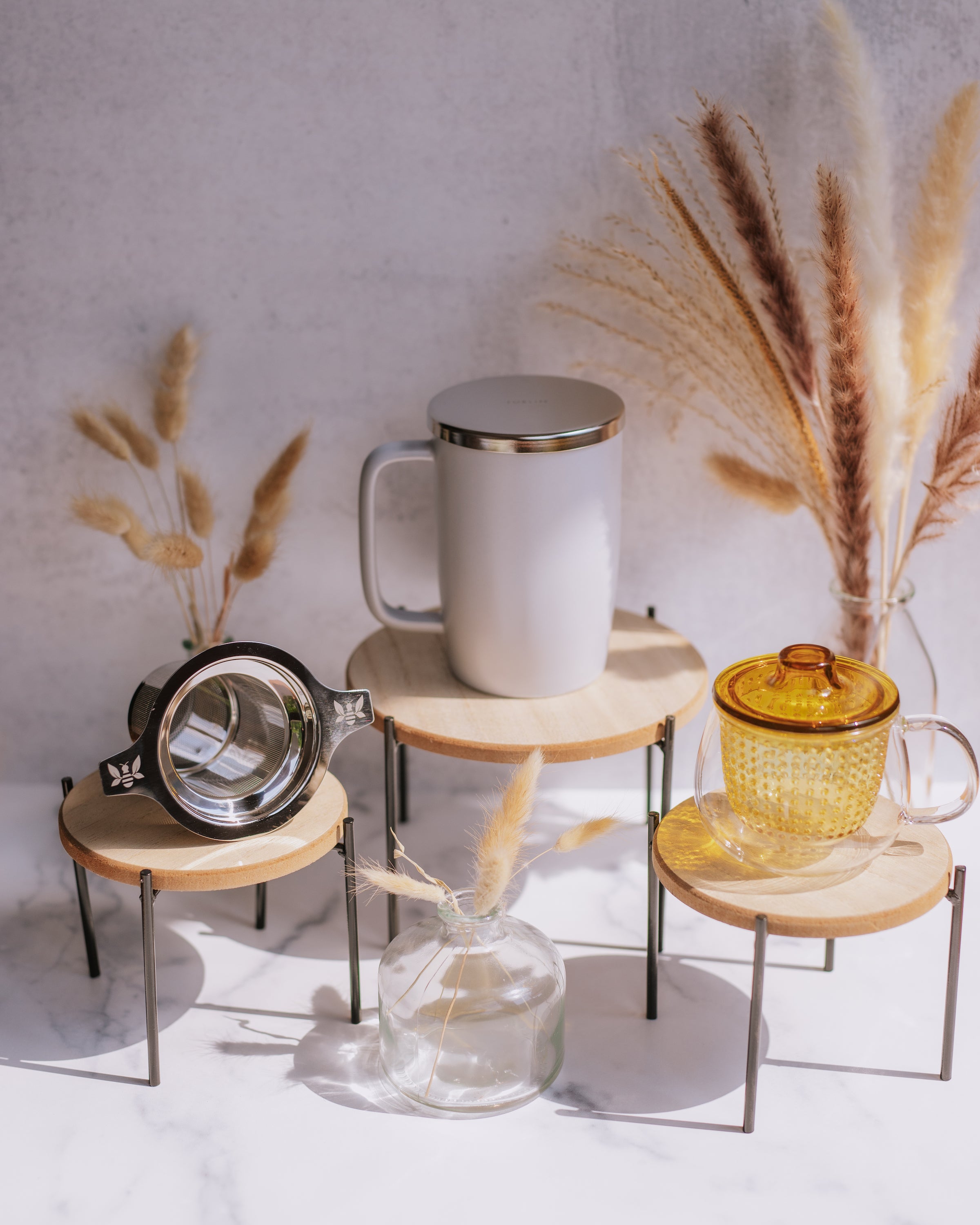 Fountain of Youth
Teaware Pairings
Brew with confidence and style.
For the Curious Bees
More About Herbal Tisanes