Coco Shou is a pleasurable and nostalgic blend of black tea, miniature chocolate chips, and vanilla. Every time we brew a cup of this gorgeously decadent chocolate tea, we swear it brings us straight back to the feeling of warming up with a cup of hot chocolate after busy childhood afternoons spent building forts and making angels in the snow.
One of our shop's guilty pleasures, this chocolate tea is a guaranteed hit on chilly winter mornings for chocoholics of all ages. The earthy and woody aromas of the oxidized black tea pair perfectly with mouth filling chocolate and soothing vanilla. (Please note: this scented black tea contains caffeine.)


Coco Shou
About Coco Shou
Scented Black Tea
Coco Shou
Honey Pairings
Staff and customer honey do's (hint: there are no don'ts!)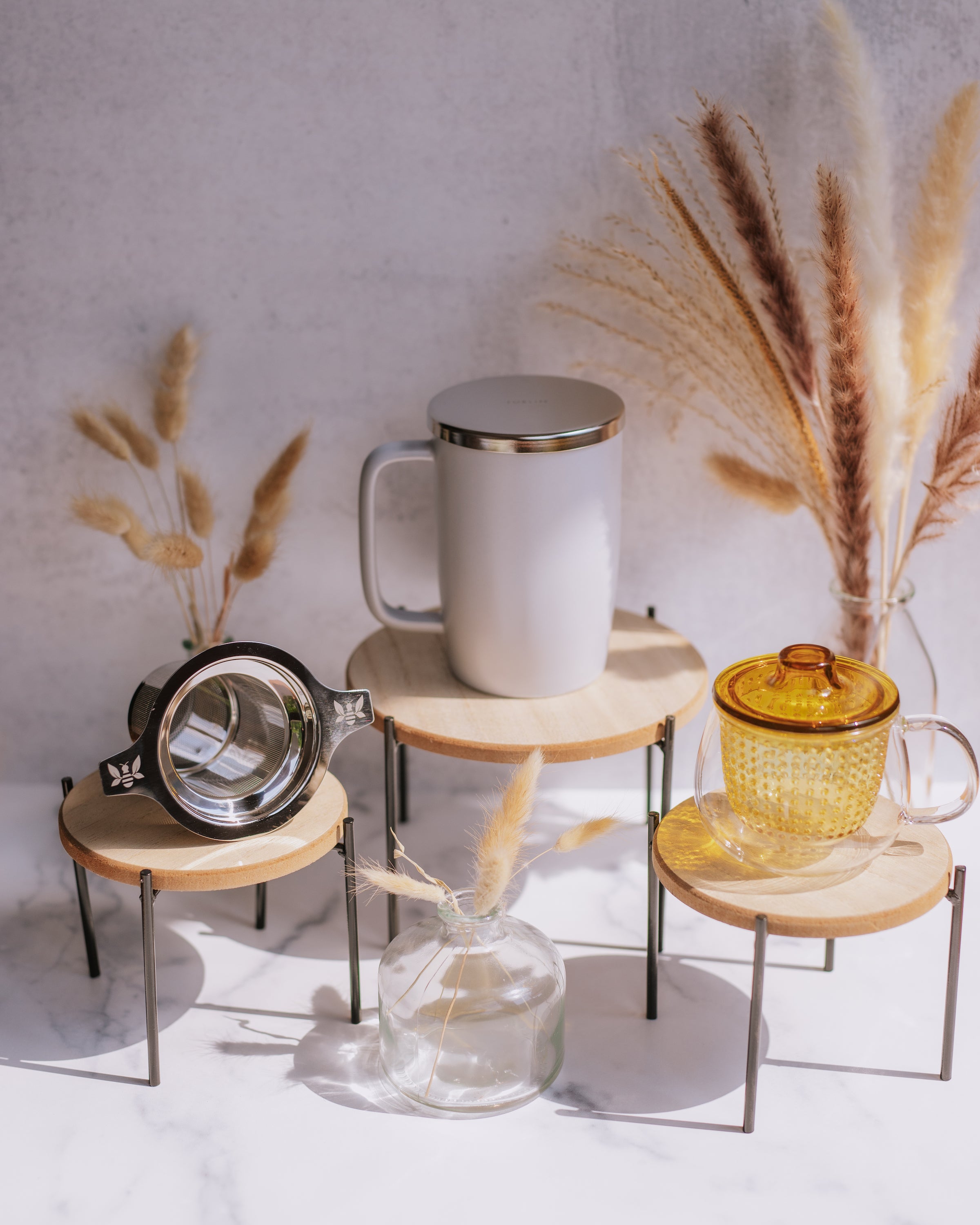 Coco Shou
Teaware Pairings
Brew with confidence and style.
For the Curious Bees
More About Scented Tea