This beautiful blend of floral herbs is ideal for those that are looking for a tea to help with mindfulness, anxiety, and stress. Passionflower, chamomile, lavender, rose, ashwagandha, and valerian combine in this blend to nurture and soothe.
A Quiet Mind may also be used as a sleep time tea, steeped and enjoyed hot before bed. Passionflower in particular may help promote more restful sleep. 
About A Quiet Mind
Organically Produced Caffeine-Free Herbal Tisane
A Quiet Mind
Honey Pairings
Staff and customer honey do's (hint: there are no don'ts!)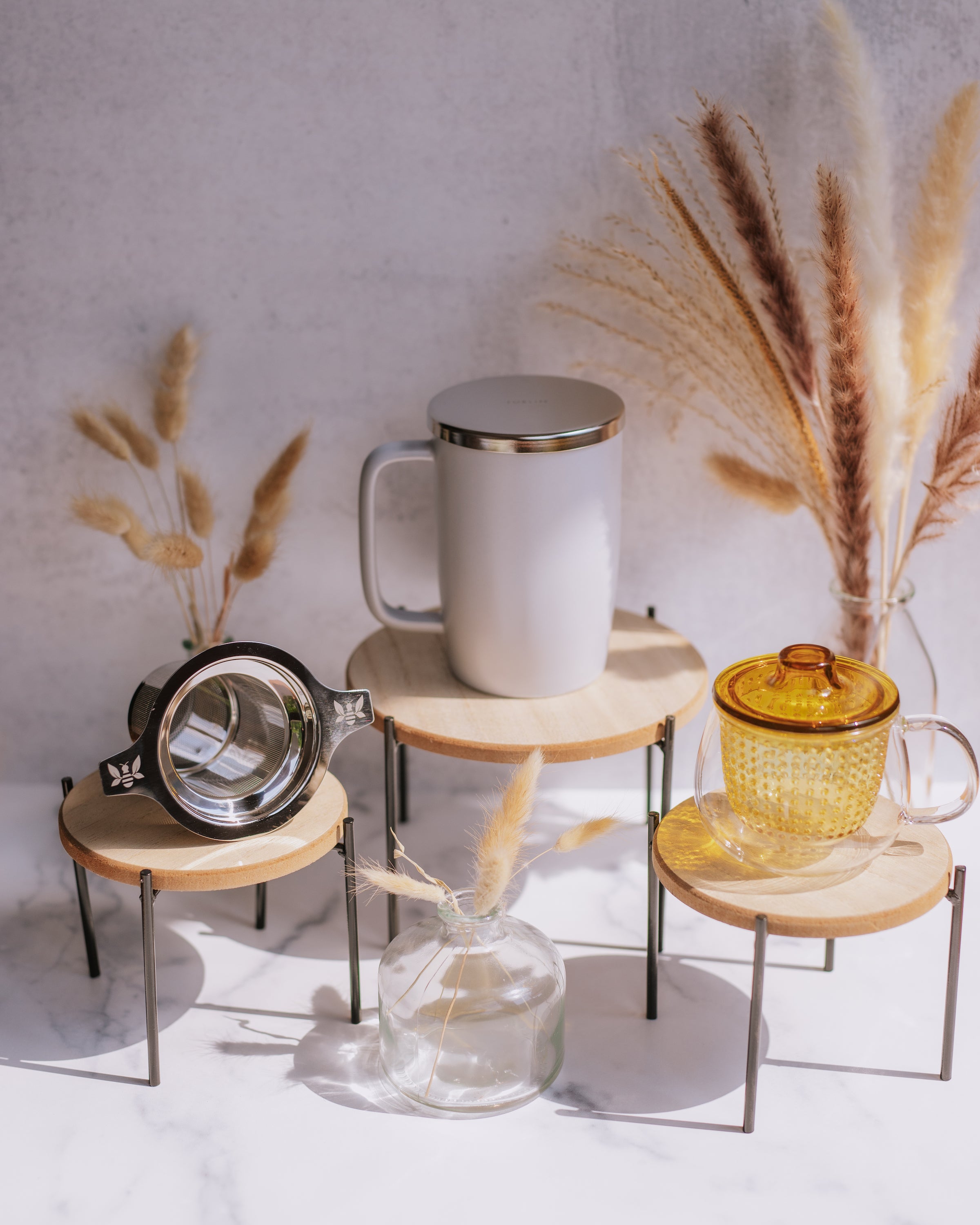 A Quiet Mind
Teaware Pairings
Brew with confidence and style.
For the Curious Bees
More About Herbal Tisanes