Chaga is a mushroom that grows predominantly on birch trees in Russia, Siberia, Northeastern Europe, the Northern United States and Canada. It has a naturally sweet earthiness to it with notes of caramel, dark berries, vanilla, and cocoa. Our chaga is foraged locally and sustainably from the Southern Adirondacks.
Chaga is rich in antioxidants and may benefit blood pressure, cholesterol, blood sugar, and your immune system. 
Chaga is best brewed hot over a long period of time to fully enjoy its benefits! Chaga is also very finely ground and we recommend straining through a coffee filter or using a tea filter to brew your Chaga.
About Adirondack Chaga
Wild Foraged Caffeine-Free Herbal Tisane
Adirondack Chaga
Honey Pairings
Staff and customer honey do's (hint: there are no don'ts!)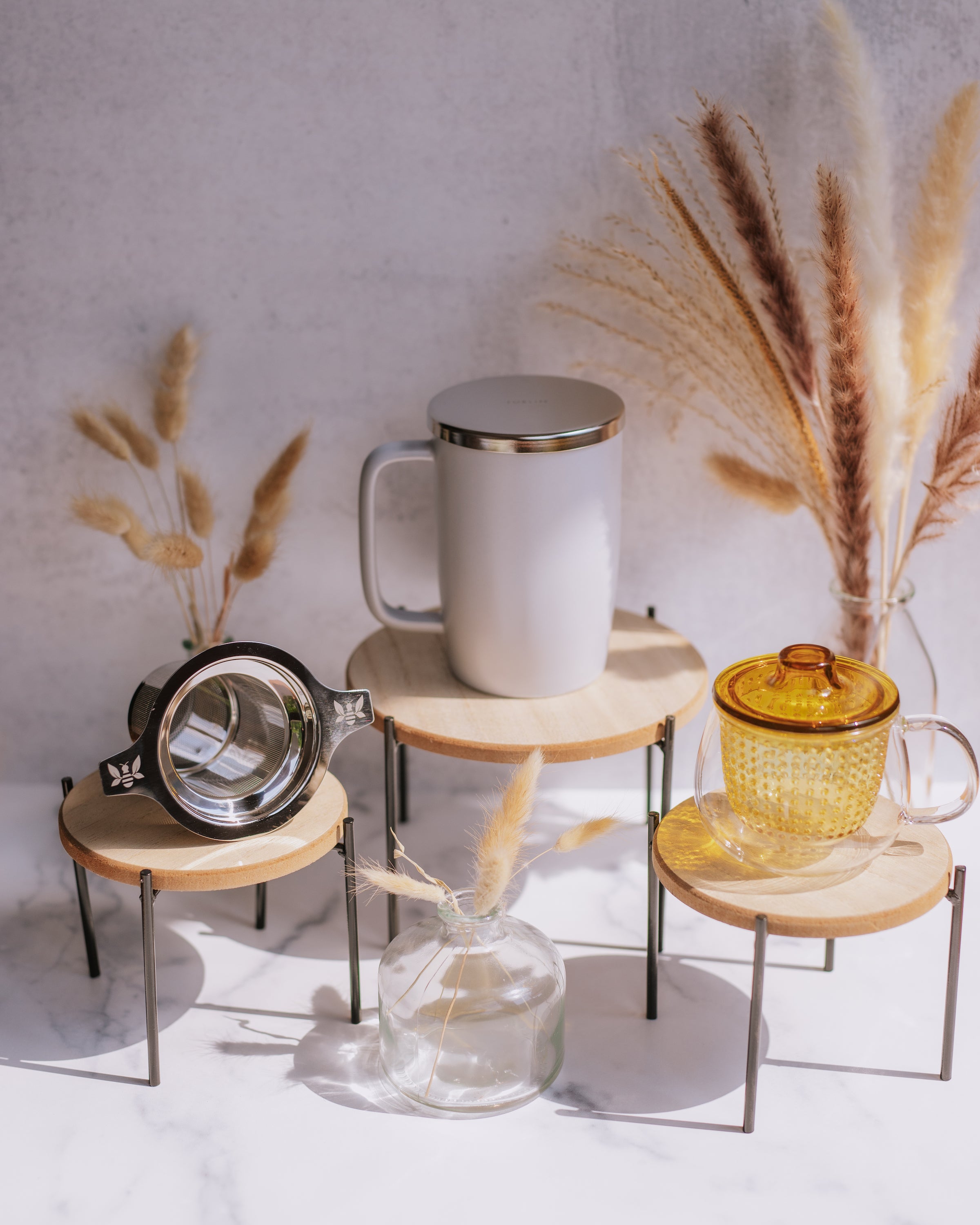 Adirondack Chaga
Teaware Pairings
Brew with confidence and style.
For the Curious Bees
More About Herbal Tisanes