Fragrant and bright, this white tea blend is composed of wonderful fruit notes that will brighten your day! A blend of white and green teas scented with early summer fruits and red raspberry leaf, this strawberry tea is excellent hot or iced.
About Strawberry Fields
Scented White Tea
Strawberry Fields
Honey Pairings
Staff and customer honey do's (hint: there are no don'ts!)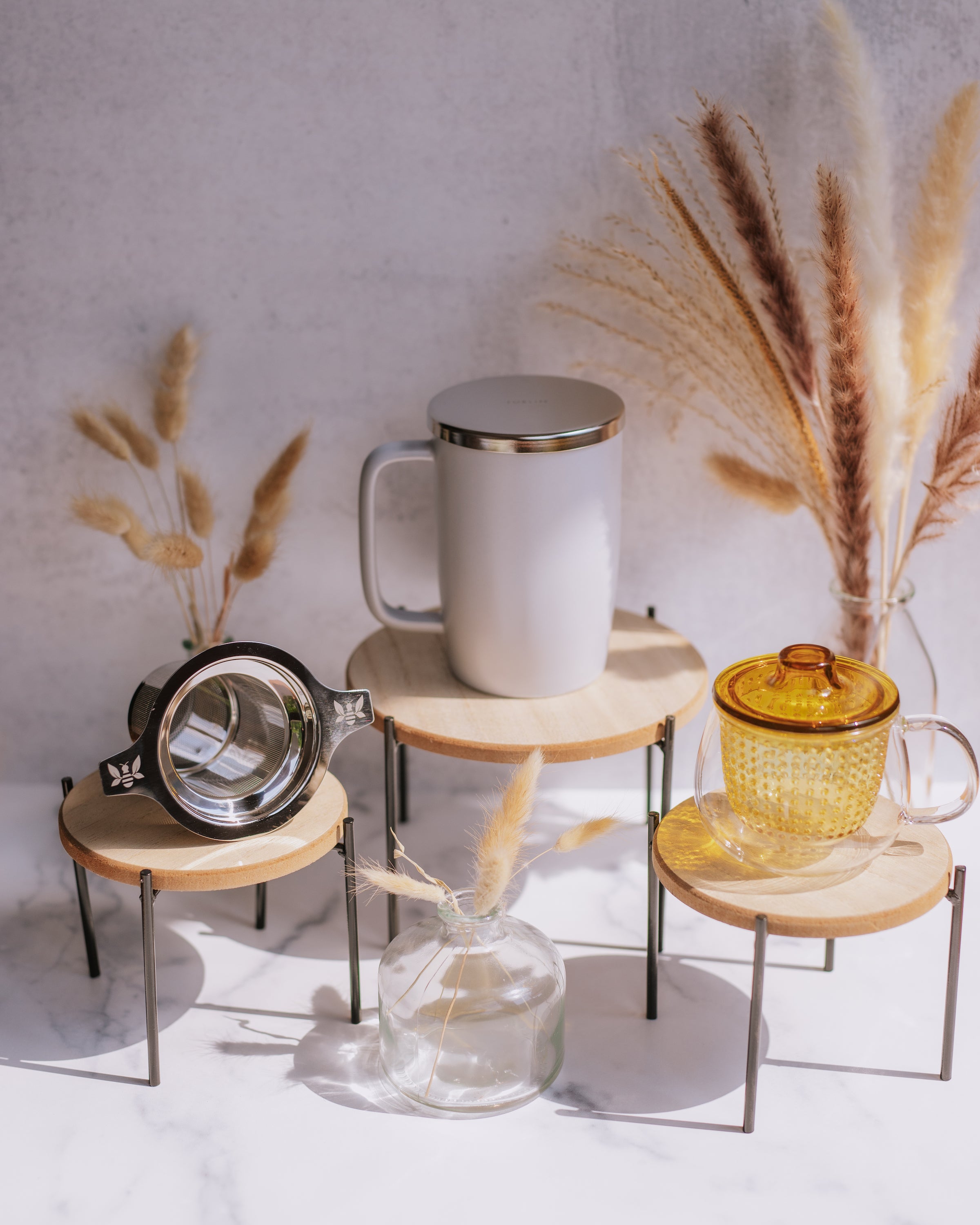 Strawberry Fields
Teaware Pairings
Brew with confidence and style.
For the Curious Bees
More About Scented Tea