A hand tossed blend of green tea, rosehips, raspberries, and essence of pomegranate, this organic, fruity green tea blend is one of our best selling scented teas. Sweet and subtly jammy with bursts of tart red fruit on the palate leading to a smooth finish that is perfect for anytime of day, Green Paddock Pom Pom is our caffeinated answer to some of the passionfruit and dragronfruit favorites from Starbucks and Teavana. 
The sweet-tart nature of raspberry and pomegranate pair beautifully with the green tea to satisfy your thirst, hot or iced.
About Green Paddock Pom Pom
Scented Green Tea
Green Paddock Pom Pom
Honey Pairings
Staff and customer honey do's (hint: there are no don'ts!)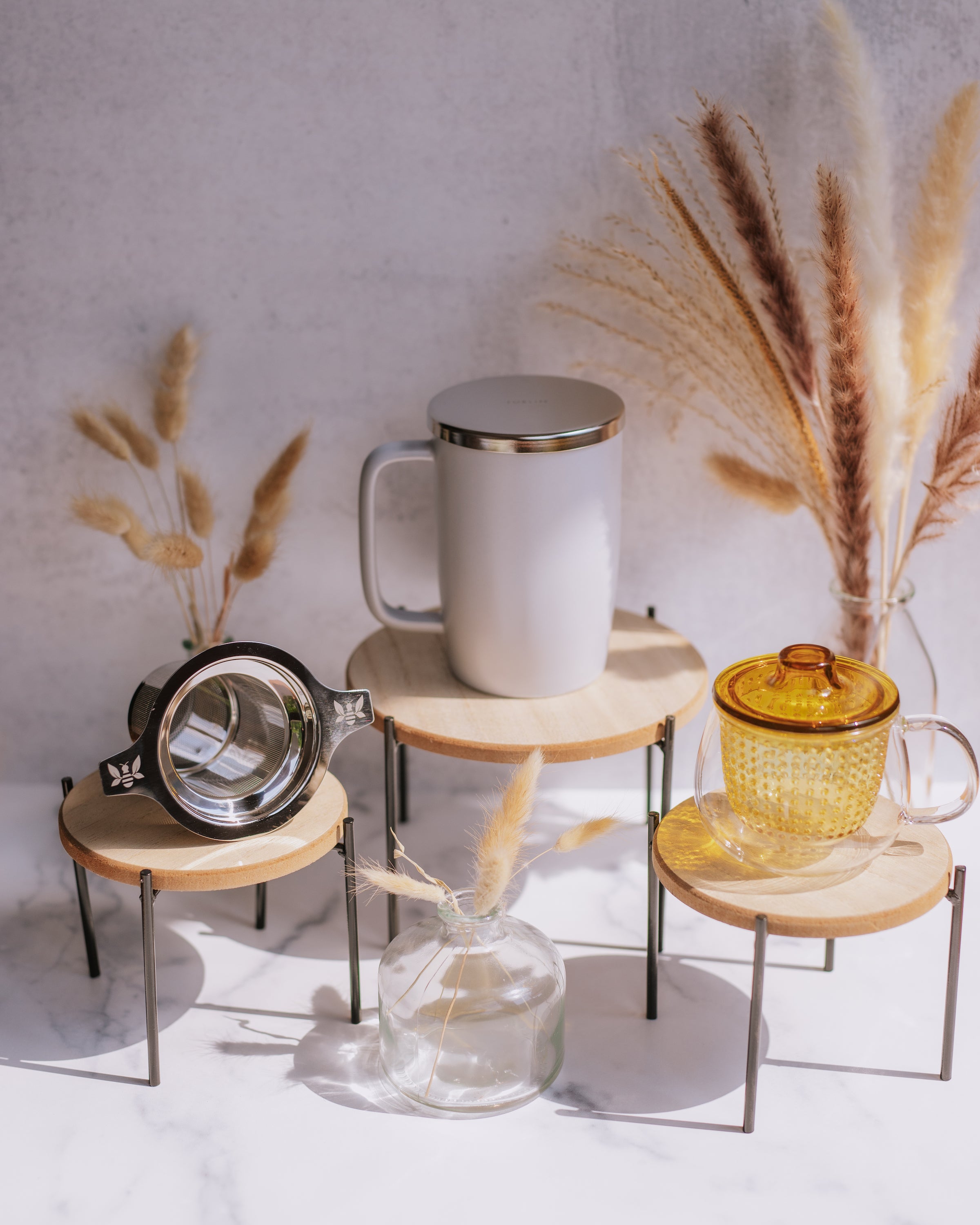 Green Paddock Pom Pom
Teaware Pairings
Brew with confidence and style.
For the Curious Bees
More About Scented Tea