Arguably the world's most famous tea blend, our organic Earl Grey black tea comes to us from the base of the Himalayas in Dooars, Northern India. Coupled with organic Italian bergamot rind (a fragrant citrus fruit), this fairtrade and organic Earl Grey loose leaf tea is the perfect balance of slightly-malty black tea and lively, aromatic citrus.
Origins of Earl Grey Tea
The origins of Earl Grey tea are a bit muddied and no one really knows for sure how this tea blend of black tea and bergamot came to bear its iconic name. What we do know is that references to Earl Grey tea began in the 1820s, making Charles, 2nd Earl Grey and Prime Minister of England from 1830-1834 the likely namesake.
Some theories are easily debunked (like the idea that Charles Grey, who never travelled to China, saved a tea blender's son... in China). Other origin stories are more plausible. At some point Grey may have been gifted high quality Chinese tea (like Keemun) that he then asked London tea blenders to mimic, as such high quality tea was rare and very expensive at the time. To account for this, adding bergamot oil to lower quality teas was a common way to improve flavor in teas that had suffered for the long trade routes. Another theory is that Grey's tea blender added the bergamot at the Earl's request to counteract the lime in the water at his ancestral estate. Or, it could have just been an extremely forward-thinking and effective marketing tactic to put the politician's name on a blend of tea! 
Whatever the reasons for the original naming, Earl Grey tea has stood the test of time because this bold and refreshing tea appeals to many palates, pairs well with food, and is delicious both hot and iced. (Plus drinking it makes us feel fancy - remember, when in doubt, pinky out!)


Fair Trade Earl Grey
About Fair Trade Earl Grey
Organically Produced Scented Black Tea
Fair Trade Earl Grey
Honey Pairings
Staff and customer honey do's (hint: there are no don'ts!)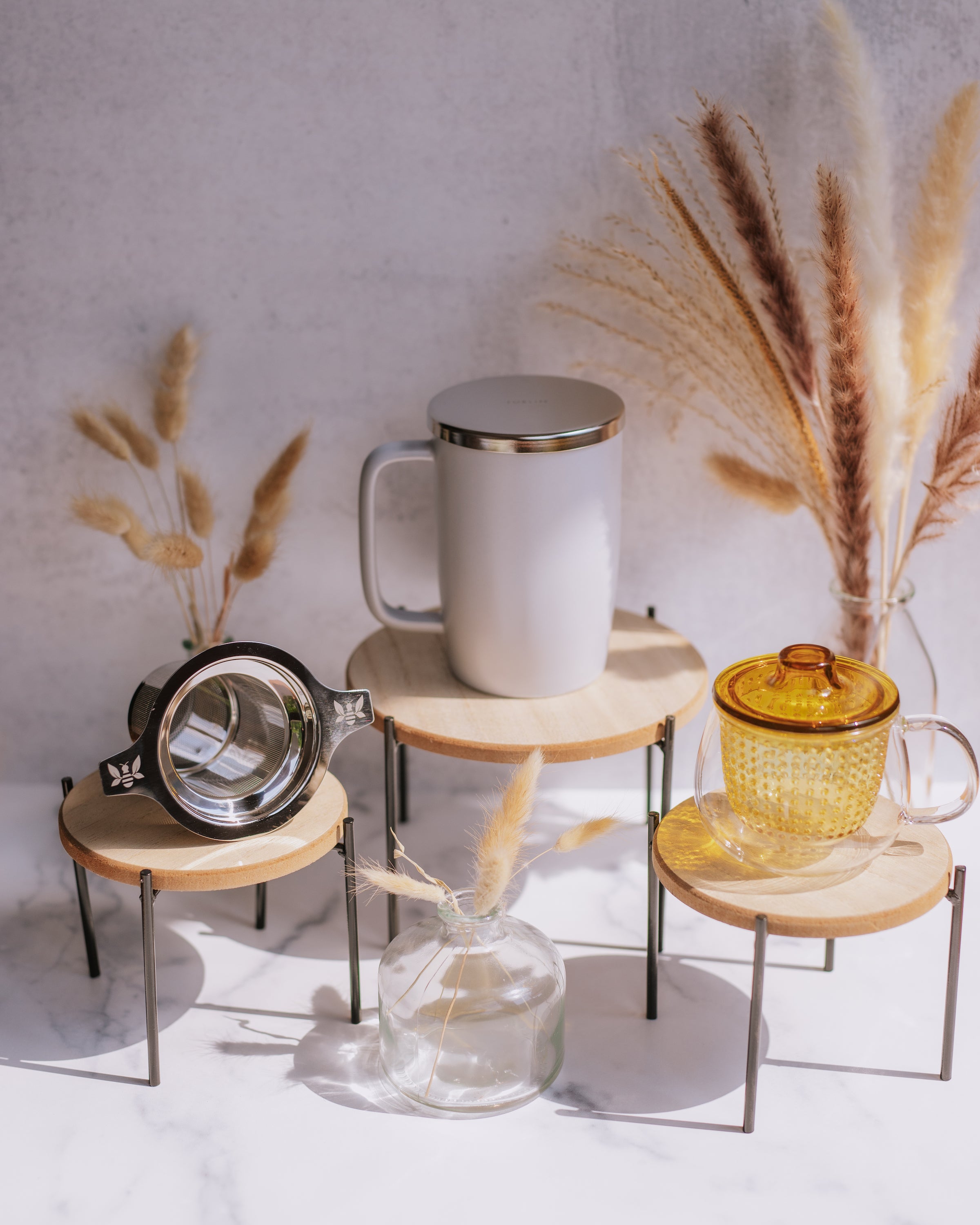 Fair Trade Earl Grey
Teaware Pairings
Brew with confidence and style.
For the Curious Bees
More About Scented Tea