Our special organic blend of herbs will gracefully care for your throat & wellbeing when feeling 'iffy', and quench that need for comfort with its sweet nostalgic cinnamon flavor reminiscent of warm spiced oatmeal. This herbal blend may also aid with indigestion and detoxification of the body.
Naturally Caffeine Free.
Warning: This herbal blend is not recommended women who are pregnant or nursing.


Songbird
About Songbird
Organically Produced Caffeine-Free Herbal Tisane
Songbird
Honey Pairings
Staff and customer honey do's (hint: there are no don'ts!)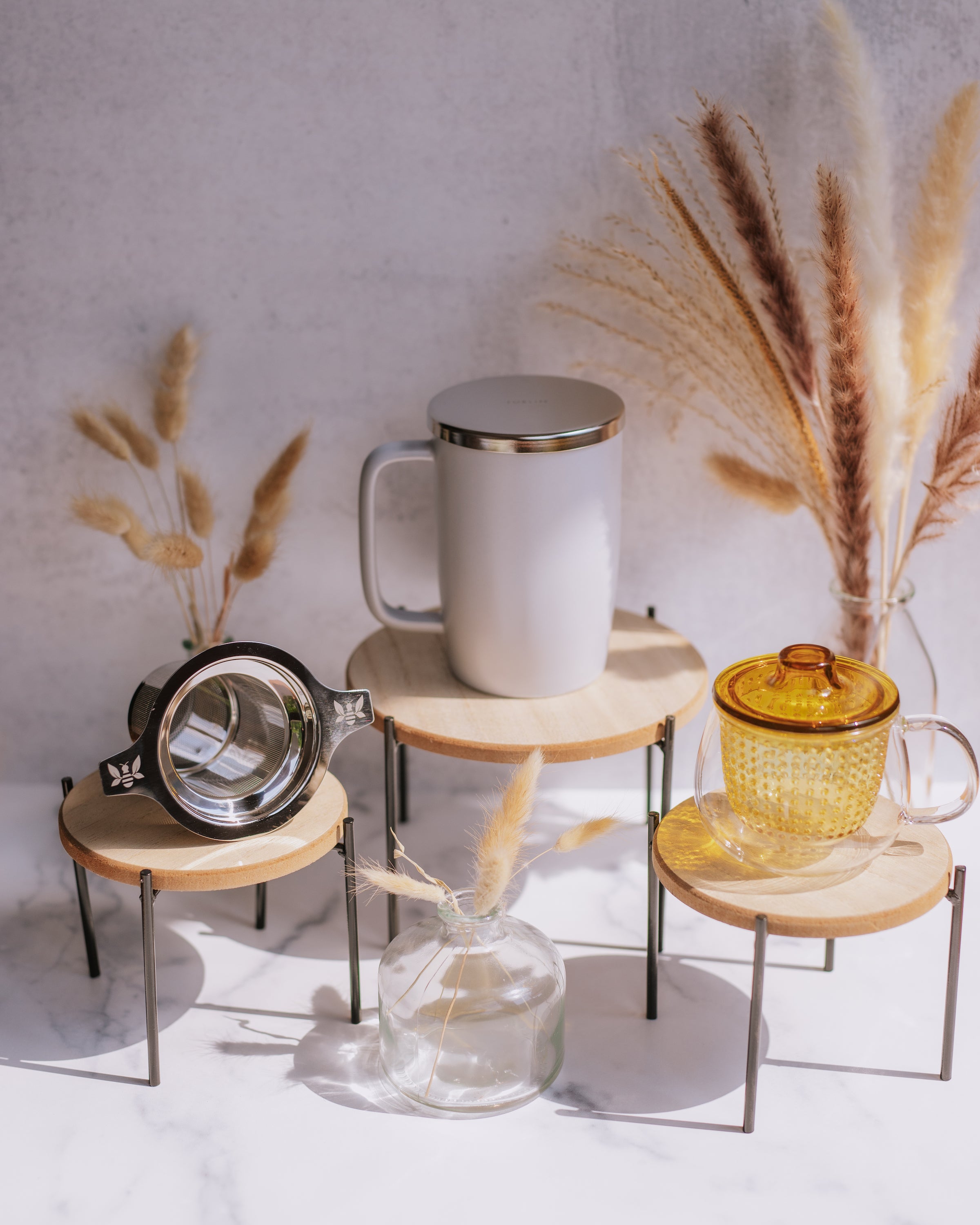 Songbird
Teaware Pairings
Brew with confidence and style.
For the Curious Bees
More About Herbal Tisanes