Blush pink and girl-next-door pretty, this blend of strawberry and shiso with ginger, hibiscus, and lemon myrtle is a naturally caffeine-free herbal that will appeal to every palate (yes, we're looking at you, fruit tea skeptics!). 
Shiso is an aromatic Japanese herb in the mint family with a refreshingly cooling flavor profile that blends delightfully with bright, sweet strawberries to create a fruity herbal tea that brings to mind summer evenings sipping sweet-tart strawberry mojitos. 
Shiso is often used in sushi and pairs particularly well with fatty fishes, fruits, and vegetables, making Shiso Pretty the perfect accompaniment to many summer meals and sushi night. 
Naturally Caffeine Free.


Shiso Pretty
About Shiso Pretty
Caffeine-Free Herbal Tisane
Shiso Pretty
Honey Pairings
Staff and customer honey do's (hint: there are no don'ts!)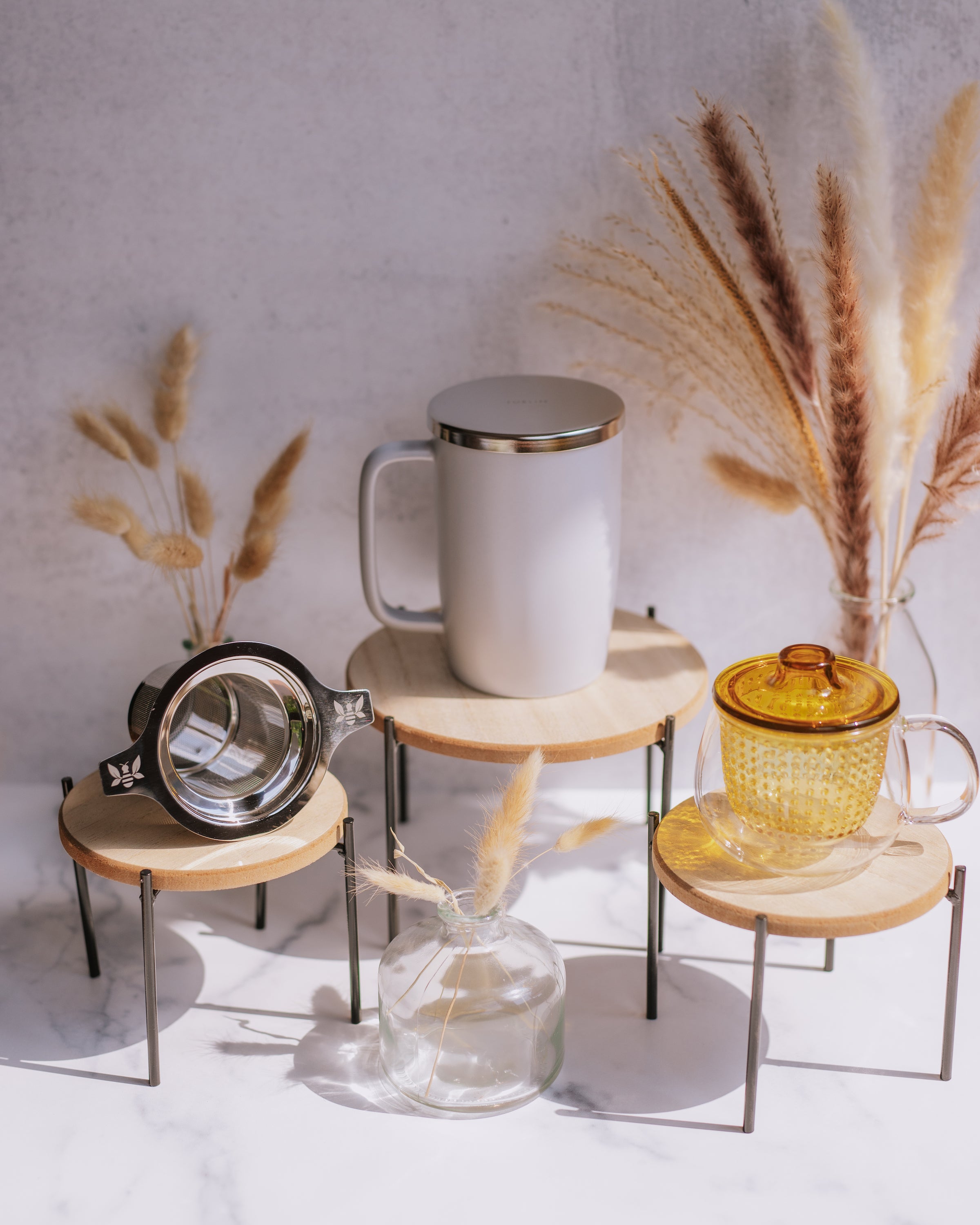 Shiso Pretty
Teaware Pairings
Brew with confidence and style.
For the Curious Bees
More About Herbal Tisanes