Our bright, tart, refreshing blend of citrus and hibiscus would be the perfect morning wake-up tisane for those who do not require the immediate caffeine. Brew hot or iced, or add to lemonade or liquor, because it just makes everything more lively and delicious.
Saratoga Sunrise
About Saratoga Sunrise
Organically Produced Caffeine-Free Herbal Tisane
Saratoga Sunrise
Honey Pairings
Staff and customer honey do's (hint: there are no don'ts!)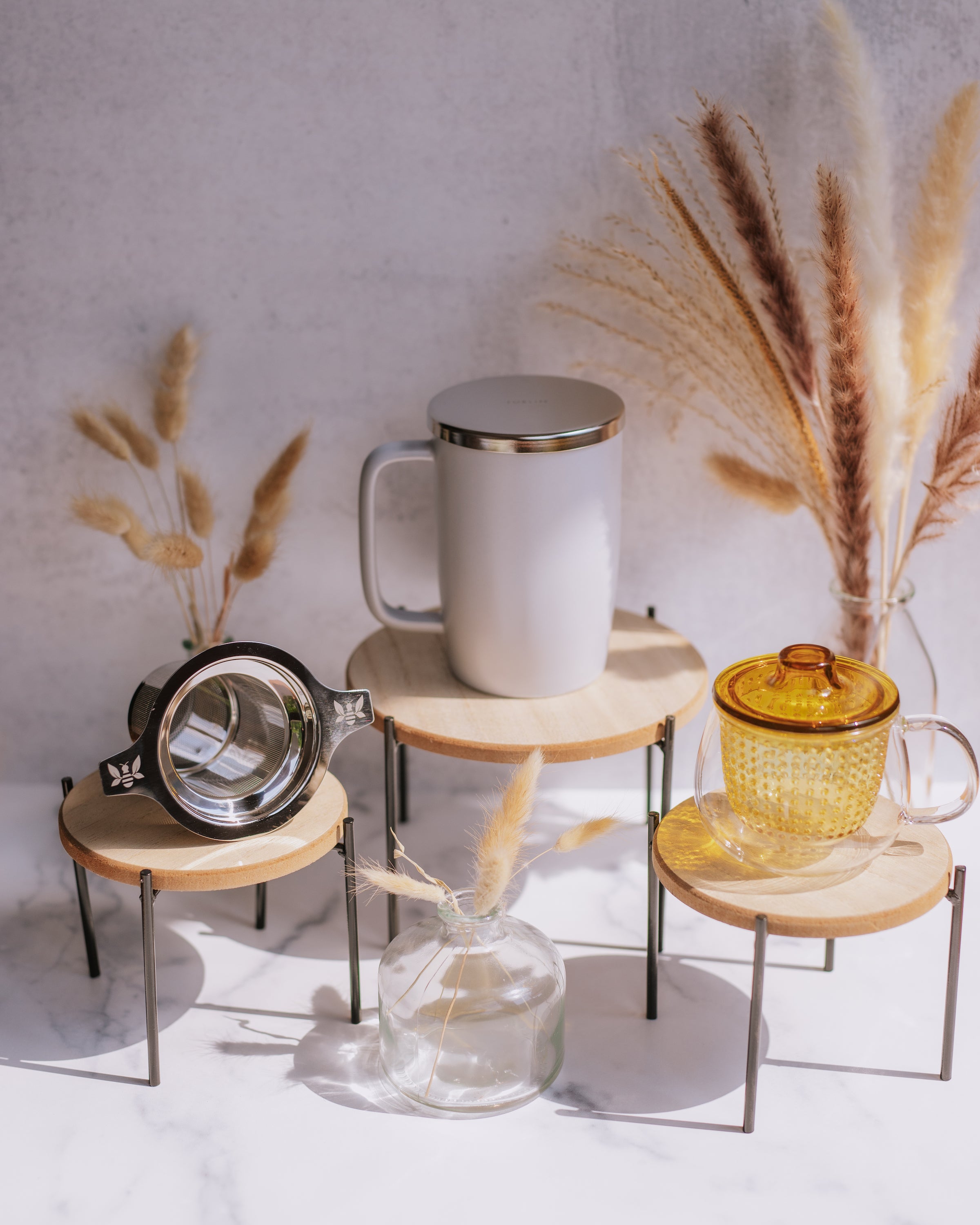 Saratoga Sunrise
Teaware Pairings
Brew with confidence and style.
For the Curious Bees
More About Herbal Tisanes