Our gorgeous organic Mediterranean blend of aromatic lemon balm, lavender, rosemary, and mint will transport you straight to the south of France. We recommend this tisane as a lovely way to calm you, while lifting your spirits.
Delicious hot or iced, La Provençale is a Tea Bar favorite whisked with Matcha. Many of our staff also use iced La Provenćale to lightly flavor water during hot summer months!
Naturally Caffeine Free.

Psst! Our tea sachets make a great gift with our dishwasher and microwave safe stoneware bee mugs! 
La Provençale
About La Provençale
Organically Produced Caffeine-Free Herbal Tisane
La Provençale
Honey Pairings
Staff and customer honey do's (hint: there are no don'ts!)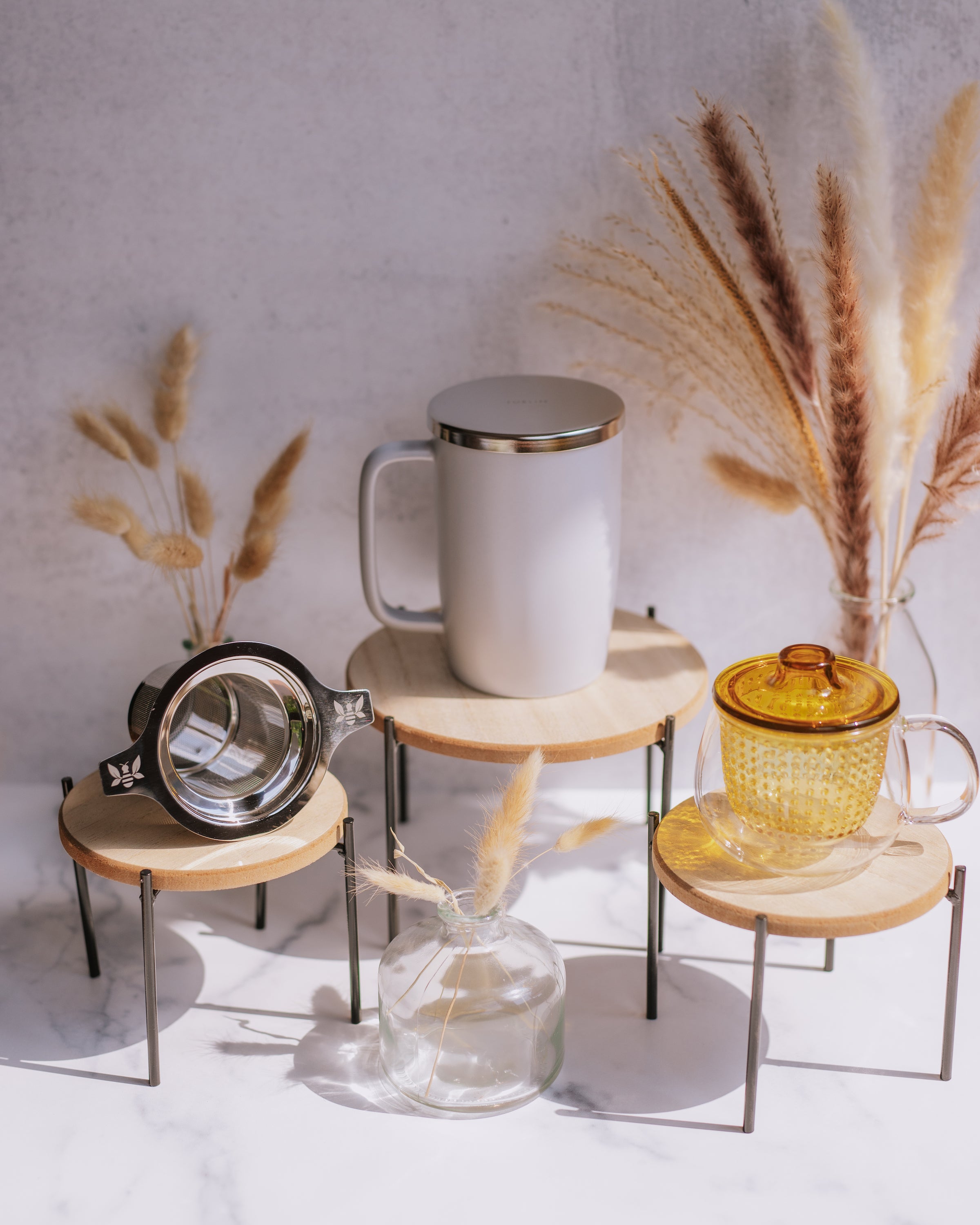 La Provençale
Teaware Pairings
Brew with confidence and style.
For the Curious Bees
More About Herbal Tisanes