Our Baby Bump caffeine free herbal blend is crafted in house for mothers-to-be or new mothers looking for herbs that may be beneficial later in pregnancy or post-pregnancy. The benefits of this blend may go beyond supporting fertility, pregnancy and nursing and may help with boosting the immune system, heart & bone health, aiding digestion and soothing the nervous system. Men and women alike will love the smooth, gentle flavor of these beneficial herbs with a hint of peppermint to brighten the palate.
Naturally Caffeine Free.
If pregnant or nursing, please consult your doctor for guidance before drinking herbal teas.


Baby Bump
About Baby Bump
Organically Produced Caffeine-Free Herbal Tisane
Baby Bump
Honey Pairings
Staff and customer honey do's (hint: there are no don'ts!)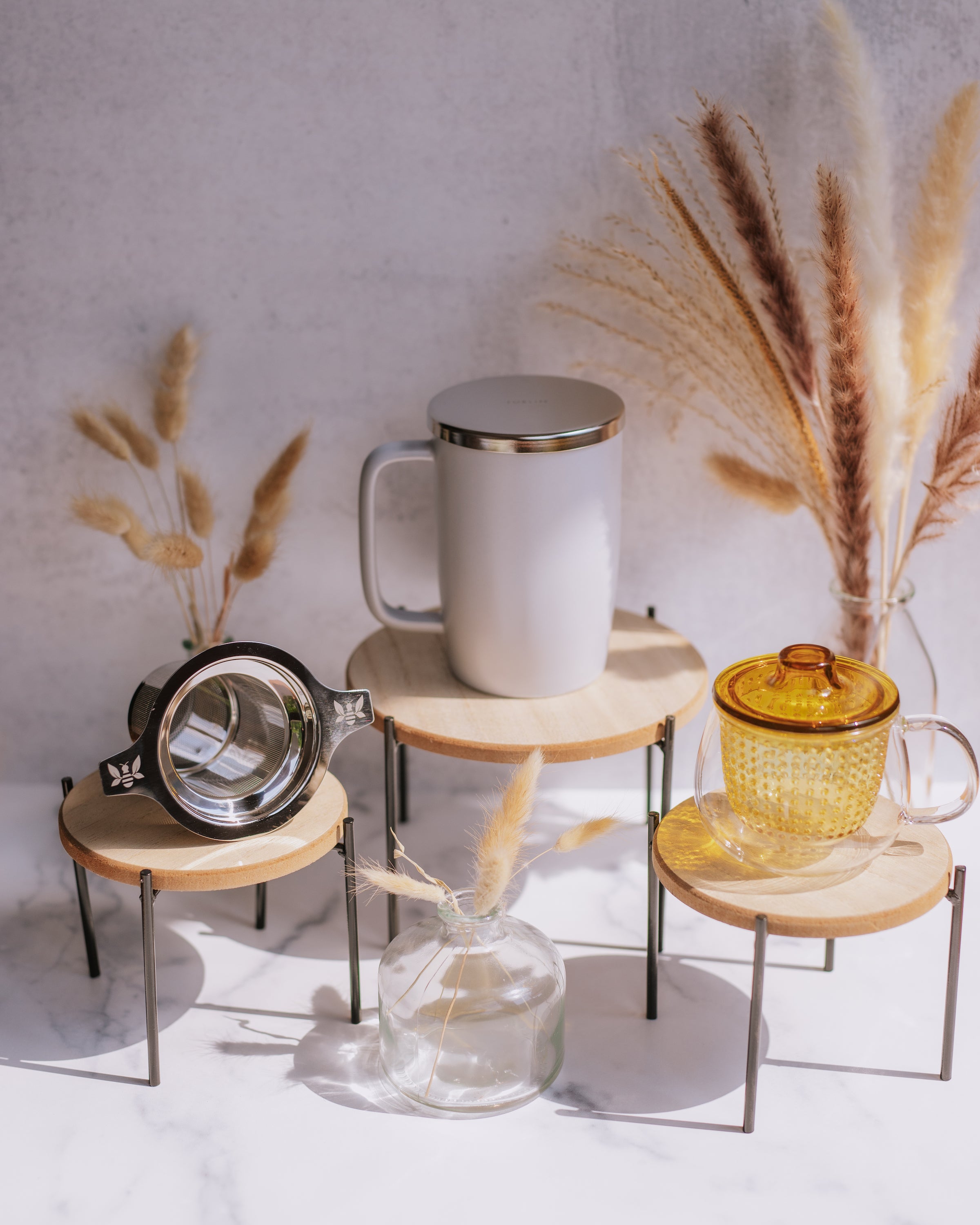 Baby Bump
Teaware Pairings
Brew with confidence and style.
For the Curious Bees
More About Herbal Tisanes